Dubai Film Market on par with other markets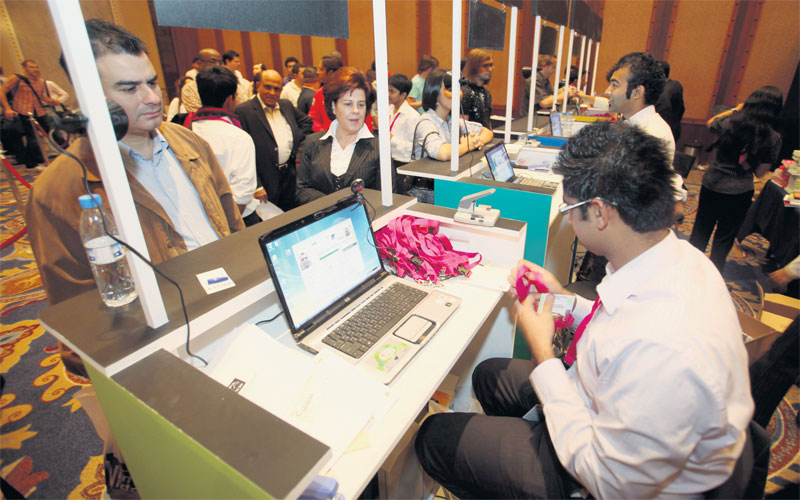 The Dubai Film Market, the trading and distribution platform at Dubai International Film Festival (Diff 2009), ranks on par or above other similar international film markets, a survey conducted during Diff has revealed.
Nearly 100 film industry delegates were polled during and after the festival, Diff officials told Emirates Business. More than 88 per cent of the participants expressed their confidence in the 2009 Dubai Film Market. This is a credible gain over the survey results of Diff 2008, when 46 per cent of the respondents said the film market fared below other global distribution platforms.
The overall satisfaction rate with the Dubai Film Market was a whopping 99 per cent with 98 per cent of the respondents stating they would recommend it to colleagues. The Dubai Film Market works to enhance the visibility of Arab, Asian and African cinema globally and encourages the acquisition and distribution of films that are showcased at Diff.
The initiative is led by two principal channels – Cinetech and the Market Lounge. The survey revealed that 56 films are expected to be acquired through Cinetech, while 48 deals were likely to take place following the matchmaking meetings arranged by the Dubai Film Market team.
Cinetech is a digital video library of more than 320 films with facilities to screen them, leave comments for sales agents, request for DVD screeners and initiate the acquisition process instantly. The library features 24 private screening booths, each with a computer and handset last year. The Market Lounge encourages networking between industry professionals by browsing through the attendance and suggesting business matchmaking meetings.
Ziad Yaghi, Director ofDubai Film Market, said: "The industry's response to the Dubai Film Market highlights the strong interest by global buyers for films from the Arab World, and the emergence of DIFF as a destination of choice for acquiring trading and distribution rights. The varied showcase of films at DIFF, especially those from the Arab World, Asia and Africa, make it a must-visit market for potential buyers."
Diff 2009 had held more than 3,352 screenings for 213 industry buyers at the Dubai Film Market, more than double the screenings in 2008.
Follow Emirates 24|7 on Google News.