Exhibition revisits Cartier's Gulf sojourn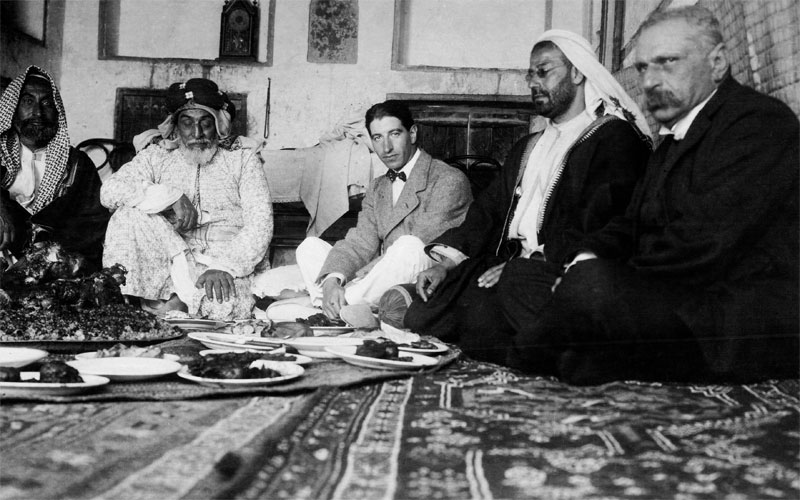 A photo exhibition celebrating the GCC's pearl trade and its contribution to exquisite pieces of jewellery created the world over is being held in Bahrain.
The photo exhibition, which will be on until April 25 at the Moda Mall in Bahrain, showcases rare photos documenting a visit to the Gulf by Jacques Cartier, grandson of Cartier founder Louis-Francois Cartier in 1911 to learn more about the GCC's renowned pearls.
Talking about the exhibition, Pierre Rainero, Image, Style and Heritage Director of Cartier International, told Emirates Business: "In 1911, Jacques Cartier, accompanied with his sales assistance, Maurice Richard, travelled to the Gulf in pursuit of the world's most precious and exquisite pearls.
"Jacques Cartier travelled to several places in the Gulf. Before arriving in Bahrain, they dropped anchor in Muscat followed by Dubai," said Rainero.
"During this trip to Bahrain, he had a prosperous meeting with the sheikhs and pearl experts. Jacques met with Mugbil Al Thukair and Yusuf bin Ahmed Kanoo, who welcomed and introduced him to the pearl diving tradition of Bahrain. Al Thukair and Kanoo were the only ones who spoke English at that time, and guided him towards the right people in the industry. During the trip, Jacques even paid a visit to Sheikh Issa bin Ali Al Khalifa while dressed in a traditional Arabic dress.
"As a result of this visit, some of Cartier's magnificent pearl jewellery were inspired and created."
The magnificent pearl jewellery, on this photographic display shows tiaras that were created by the jeweller for Princess Marie Bonaparte of France, Queen Maria of Romania and Queen Victoria Eugenia of Spain, who are seen wearing their pearl, diamond and platinum set tiaras in these images.
There are also photographs of ceremonial necklaces created by Cartier for Maharajah of Patiala Bhupindar Singh, as well as pendant earrings, composed of four discs set with rubies, cascades of stones and small drop pearls, created for this Indian royalty.
Giving an insight into the important role pearls have played in the history of the House of Cartier, Rainero said: "In 1917, Pierre Cartier exchanged a six-storey Renaissance-style palace, built by Robert Gibson on the southeastern corner of New York's 5th Avenue with 52nd Street, from Masie Plant, whose husband was the banker Morton Plant for a beautiful pearl necklace.
"The two strands of 55 and 73 providential pearls, that the jeweller has spent years gathering and which, at the time, represented a value of $1 million. Today, the building houses Cartier's United States headquarters."
Follow Emirates 24|7 on Google News.