MF Husain to grace Dubai show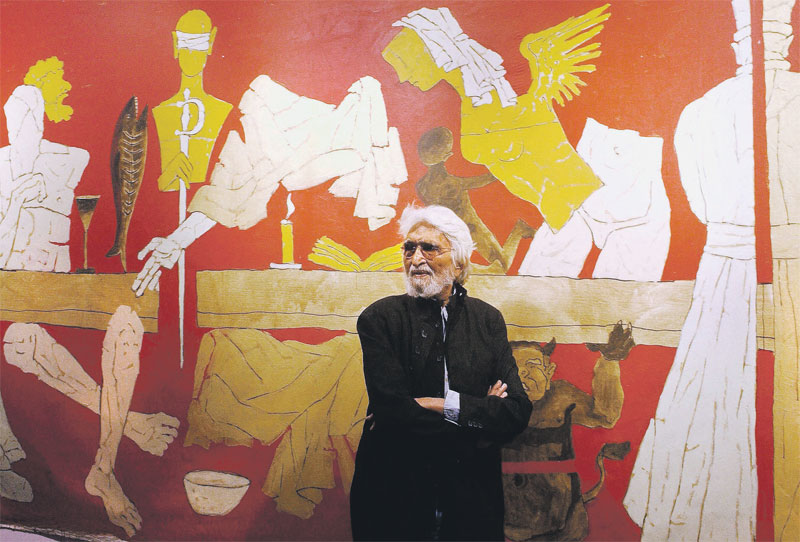 Controversial Indian artist MF Husain will exhibit a collection of limited edition imprints of his most recognised artworks at an invitation-only event being held in Dubai next week.
To be showcased at the Capital Club from April 8, the imprints will be available for purchase during the exhibition and at viewings thereafter, organisers have announced.
The artist, often referred to as the 'Picasso of India', has spent a great amount of his time in Dubai. He will also be present on the opening night of the exhibition.
"The UAE is a second home to me and I am looking forward to debuting this collection in such an inspirational place," he said. "Art was my first and true love, and I am honoured to this day to continue exhibiting my pieces and spreading the word about different art forms. At the age of 94, I truly feel blessed to be able to continue sharing my work and my passion."
Emirates Business reported earlier this month that Husain, who is currently on self-imposed exile, permanently gave up his Indian citizenship and became a Qatari citizen.
The artist applied for an Overseas Citizen of India (OCI) card on March 9 after handing in his Indian passport at the country's mission in Doha. The OCI status gives a foreign national of Indian origin the same privileges as a citizen except political and voting rights and the freedom to own agricultural property. The move meant that he was no longer an Indian citizen.
In 1996, Husain found himself at the centre of controversy following the publication of a magazine article about nude images of Hindu deities that he had allegedly painted in the 1970s. The artist fled India after receiving death threats, and since 2006, has lived in self-imposed exile in Dubai.
In January, he was offered Qatari citizenship, which he accepted, thus relinquishing his Indian citizenship as the constitution does not allow dual citizenship.
Husain's limited edition imprints collection comprises 80 different pieces of which there are just 10 copies for sale, each of which is numbered and signed.
"A print is for people with more taste than money. Over the years, the price of original paintings has gone beyond reach. I have to think twice [before deciding to] own my own painting," he said. In 2008, his painting, titled Battle of Ganga and Jamuna, sold for $1.6 million (Dh5.87m) at a Christie's auction in New York.
- Appointments for private viewing of the prints can be made by contacting Ayesha Chopra on +971 50 2055975.
Follow Emirates 24|7 on Google News.