Museum gives leprechauns their due, at last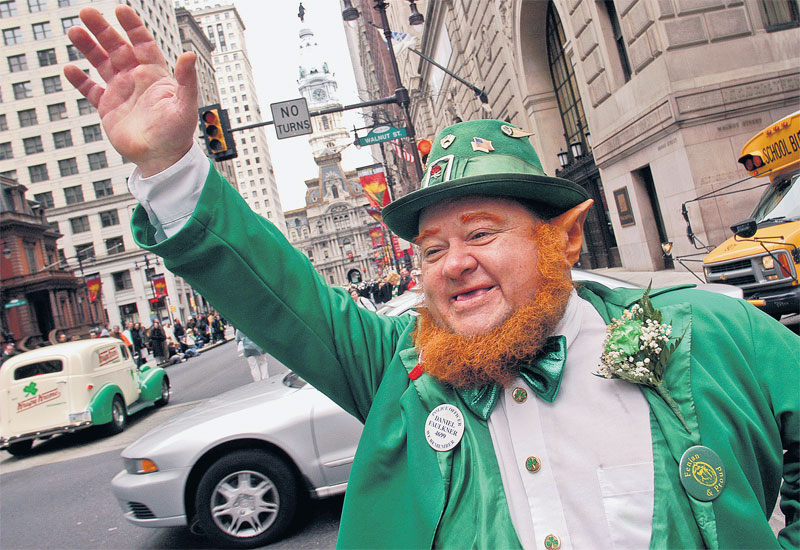 Ireland is hoping to reclaim the leprechaun from Hollywood with a new museum that, with a twinkle in its eye, places the fabled little figures back in their mythological context.
If you are expecting to find leprechauns nestling in a mock Irish valley, you are likely to be disappointed – instead the ultra-modern museum in Dublin aims to give visitors a view of the world from a leprechaun's eye-level.
You are cut down to size in a living room complete with a giant armchair and table and chairs and "shrunk" in a visual trick inside a long tapered tunnel.
The museum even has a rainbow fashioned from hanging ropes leading to a crock of genuine gold – but keeping true to the legend, the bullion is tantalisingly out of reach.
The National Leprechaun Museum, which fully opens to the public on April 15, is the brainchild of Tom O'Rahilly, a 43-year-old furniture designer who has let his creative energy run riot in a little corner of the Irish capital.
He believes the world has lost sight of the fact that leprechauns and the spirit world from which they sprang have been part of Irish culture for 1,300 years. But when Irish emigrants to the United States carried leprechaun stories across the Atlantic in the 1800s, their image became distorted, said O'Rahilly.
A cautionary exhibit at the entrance to the museum holds up the 1959 Hollywood-made film Darby O'Gill and the Little People as the epitome of the leprechaun's image problem.
"They became shorthand for Irish people – little people, small image," O'Rahilly said. "I felt leprechauns were getting an unfair press."
He recalls that in 1963 former Irish prime minister John Costello gave a speech in parliament denouncing leprechauns as part of "the miserable trivialities of our tourist advertising".
In fact, O'Rahilly argues, the leprechaun embodies much that is good about Irish people – playful and cunning, and prepared to outwit you, without resorting to violence. And leprechauns still have a special place in Irish hearts.
"There hasn't been an Irish person who has visited so far who hasn't said they had a story handed down through their family about a leprechaun," O'Rahilly said.
Perhaps the true magic of the museum was keeping the €4 million (Dh19.7m) project on track while the Irish economy fell apart.
Some Irish newspapers have mocked the museum. "Admission: one pot of gold, to be sure and begorrah," the Irish Sunday Tribune said in the headline of a critical article.
But folklorist and author, Daithi O Hogain, speaking to the same newspaper, dismissed suggestions that it would actually exacerbate Irish stereotypes. "I think we can grow up a little bit when it comes to suggestions like this."
Follow Emirates 24|7 on Google News.