LG's sleek LED TV has a lot more to it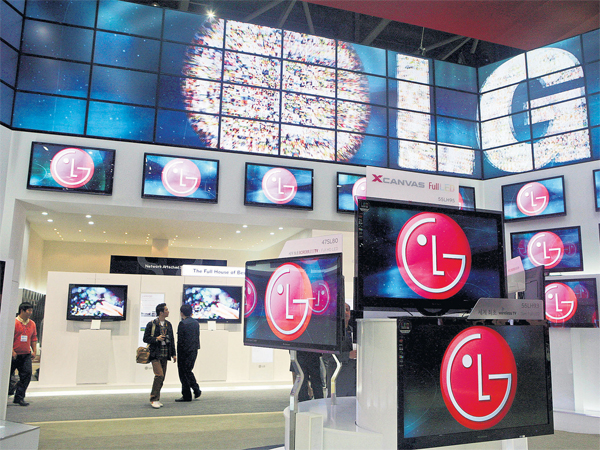 The first thing I noticed when the LG 42SL90 was delivered to my apartment was how thin the cabinet was, just 3cm. This was not, however, what had struck the three deliverymen who had carted it up from the basement car park.
"LED TVs are heavy," said one with a sigh. "Even heavier than plasma."
LED TVs are a relatively new development. Unlike earlier generation LCD sets they use LEDs – or light-emitting diodes – to illuminate the picture instead of the standard fluorescent backlighting. The 42-inch full HD LG uses an edge-lit system that the manufacturer says gives "deeper blacks and a wider colour gamut".
The picture was certainly sharp, vivid and clear, as you'd expect with a modern flat-screen from a leading manufacturer such as LG, but I have to say the overall effect was not to my taste. I found the picture too bright and this was distracting and made scenes appear unrealistic. Favourite movies and TV programmes on DVD just looked… different.
Also the colour could be a bit too strong – for example I found Mad Men, with its Technicolor palette, pretty hard to watch on the 42SL. Of course, you could adjust the controls to suit your taste but because the intensity and brightness varies from one programme or DVD to another you would have to change the settings all the time, which would be a chore.
Someone once said you can't be too rich or too thin but, while I loved the LG's slim design, the picture was just too rich for me.
One good feature is that, as well as the standard remote control with the usual bewildering array of buttons, you get an additional small one with just a few essential controls – on/off, change channels, input selection and mute. The idea is that you use the large one to set up the TV initially and then just use the little one day to day.
There's a USB slot that lets you plug in a drive and listen to MP3 files or view photos or video. All the controls work well and are particularly easy to use.
I'm willing to concede that my reservations about the picture could just be down to me, as others who watched the LG had no complaints. So if you're in the market for a 42-inch then check this one out at the mall and see what you think – you'll definitely find the slim design attractive and it has plenty more to commend it.
- The 42-inch LG 42SL90 is available at all leading electronics stores for Dh6,499
Follow Emirates 24|7 on Google News.