The great Twitter application review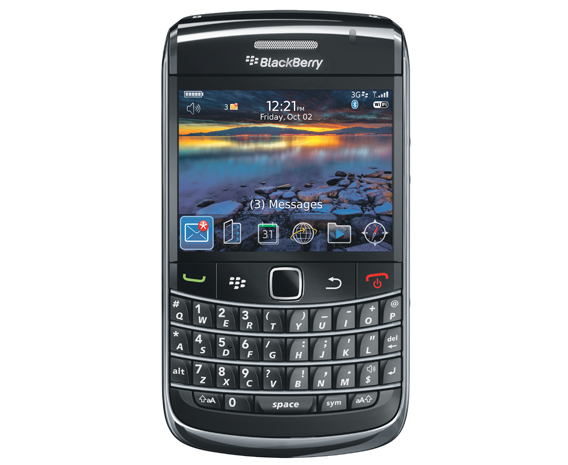 It's no secret that social networking sites such as Twitter – currently the fastest growing of them all – owe much of their success to the popularity and rising dominance of smartphones.
Applications to cater to these rising mediums have also cropped up by the dozen on a variety of mobile platforms.
Research In Motion, maker of the BlackBerry phones, has revealed it will officially launch its own Twitter application soon.
Considering the popularity of Twitter, RIM has been a bit late to the party, what with unofficial apps such as Seesmic, UberTwitter and TwitterBerry already commanding their own fan following.
Twitter for BlackBerry, the Canadian company promises, is a much more complete package than those already on the market. And to prove their point, they've given us exclusive trial codes before it's genermass release.
Keeping in mind Twitter's yielding influence in the UAE, we summoned the help of five active BlackBerry users in the UAE carefully handpicked from Twitter itself, and gave them the closed beta codes.
They came back with the following reviews.
Bear in mind that the app has not been officially released and the beta is currently only available to few.
I am in love
I admit I'm slightly addicted, and yes I tweet from my phone, there's always something to share and I want to be able to access Twitter at all times, hence the need for one insanely great mobile phone application.
After trying many different apps, that got deleted, I hopped on the chance to review the new Twitter application. Being a BlackBerry developed app, Twitter for BlackBerry is very much in sync with my phone.
I can run it in the background, receive notifications that make that little red light blink, which is always fun to see, access my music player directly, which means I don't need to log off the app to change what music I'm playing and easily snap a photo or select one from my gallery and send it off in seconds.
What I really like are the options you get through the application, with easily accessible icons for my home feed, profile, mentions, direct messages, searches for people and topics, and even a button that shows current and recent topics, it's never hard to find what you're looking for.
It's, therefore, fair to say this application has made tweeting from my phone an extremely easy process especially with the ability to retweet with a press of a button, reply to not just one but many people at once, and to put the cherry on top, the option to include Twitter messages in the BlackBerry messages application, ensuring you don't miss a tweet.
The verdict: I'm in love, Twitter for BlackB?erry is an app that will not get deleted off my phone any time soon.
NAME: Maha Mahdy
Profession:Account Executive at Spot On PR
Current twitteR app used:UberTwitte
Great to use but improvements needed
I hate to start on a negative note but the first thing you notice about the official BlackBerry Twitter application is its inefficient use of screen space.
The homescreen is capable of displaying a maximum of three tweets – quite a contrast to UberTwitter, which allows you to set the font size so you can see more tweets.
While there are notification settings for Direct Messages, or DMs, and New Tweets, the app lacks one for Replies, which gets annoying very quickly.
However, all is not bad with the app.
The rest of the user interface is a pleasure to work on, posting tweets is a painless process and the twitpic integration for posting photos is plain fantastic.
One of the best parts of the app is that it includes the standard BlackBerry shortcut of T (top) and B (Bottom), which makes interaction that much easier.
Another is the integration of Twitter within the Messages application that lets you see and reply to DMs without having to switch applications.
Other kinks with the app include being unable to set which type of tweets (DM, @replies, public tweets) are shown in BlackBerry notification bar as well as a bug (or feature?) that shifts the focus from the top horizontal menu (Home, @Replies, DMs etc) to the selected menu making it difficult to quickly browse through the different menus.
In the final version I hope to see speed improvements (app can lag sometimes), greater customisation of interface (themes and font size) and complete custom notification settings and fixes to the issues mentioned above.
NAME: Bhavishya Kanjhan
Profession: Intelligence Officer at Socialize
Current twitteR app used: UberTwitter
Functionality not forthcoming
Offering an unassuming communications geek a go on an exclusive Beta test is like giving a 14-year-old the keys to dad's new blue Ferrarri. It's very, very awesome.
And, as a BlackBerry user who thinks i-phreaks are clinically misguided, it seemed that finally my moment of shadenfraude was nigh.
Me and my BlackBerry-for-Twitter client would tweet off into the sunset.
At the very least I expected an improvement on the existing BlackBerry-servicing Twitter clients. That was, if I could get the darn thing started. The installation was really troublesome and my experience kind of went downhill from there.
For me, functionality comes first; so an interface should be straightforward. Once loaded, my first impression gave me a feeling not unlike that of a commute up the Sheikh Zayed on a rainy Thursday evening.
It's slow and that's annoying, made worse by the fact that I found myself wasting way too much time trying to navigate around. The interface is too busy.
The command menu is unnecessarily replicated in the top panel and BlackBerry key.
The icons and font are too large; this means that I can only see two tweets at one time and scrolling is a hassle for me, my Twitter feed contains hundreds of updates.
Also, I could only use one Twitter account.
NAME: Meredith Carson
Profession: PR, digital communications
Current twitteR app used: UberTwitter
Back to the Drawing board?
I am a certified Twitter addict. I am also a complete slave to the flashing red light of my BlackBerry. The combination of the handset and an application such as Ubertwitter too much to resist (and too much of a distraction to more grown up pursuits, such as work, family and life if truth be told)
Even my non-geek self got excited at the idea of a Twitter for BlackBerry application.
I thought an app actually made by BlackBerry for BlackBerry must be better.
And like a true addict awaiting my fix, I eagerly downloaded said trial app with ease. And with the self disgust that comes after the fix wears off, I was devastatedly disappointed. You see, I see these things very black and white.
My Twitter app needs to be easy on the eye and easy to use. While I have to admit that Twitter for BlackBerry does seem to move more fluidly than my other app, it wasn't love at first sight. The dull blue/green interface was a real initial disappointment and the font size all wrong.
Basically, and again despite it's apparent ease of use, it really comes down to the fact that I didn't find the interface attractive or eminently 'readable' as its competitor, and wasn't drawn to using it over UberTwitter.
So, while RIM have clearly got the technology right in their Twitter for BlackBerry application, I really think it's time to go back to the drawing board.
NAME: Kellie Whitehead
Profession: Director of mamavents.com
Current twitteR app used: UberTwitter
Does not add to twitter experience
For a change, this app brings Facebook for BlackBerry style status update to Twitter.
Refreshing, although it just updates the status without refreshing the timeline.
Being a frequent user of Twitter, most of my conversations are through Direct Messages or DMs.
Reading DMs is flawed since the app does not store them. Instead, it refreshes and downloads the messages every time, consuming time and draining battery.
However, my biggest turn-off in the Twitter for BlackBerry is viewing updates.
The shortcut bar at the top and the status update box means there is space left for only one tweet when you start the app. Then, once you scroll down for more tweets, it lags and is slow.
Retweets uses the new Twitter style, which does not allow editing. That's another turn off since people usually like to add their comments to most Retweets. Still, replying and sending DMs is something the developers at RIM got absolutely spot-on. All conversations are displayed in threaded style. Replying to both DMs and mentions can be done by just pressing the 'R' key, which works like a charm.
You can also select any tweet and make it a favourite for viewing at a later time.
This is a handy feature for when someone tweets something important or interesting. All in all, Twitter for BlackBerry is refreshing.
NAME: Money Munot
Profession: Businessman
Current twitteR app used: UberTwitter
App used: This is Dumm
Follow Emirates 24|7 on Google News.