Keeping memory of homeland alive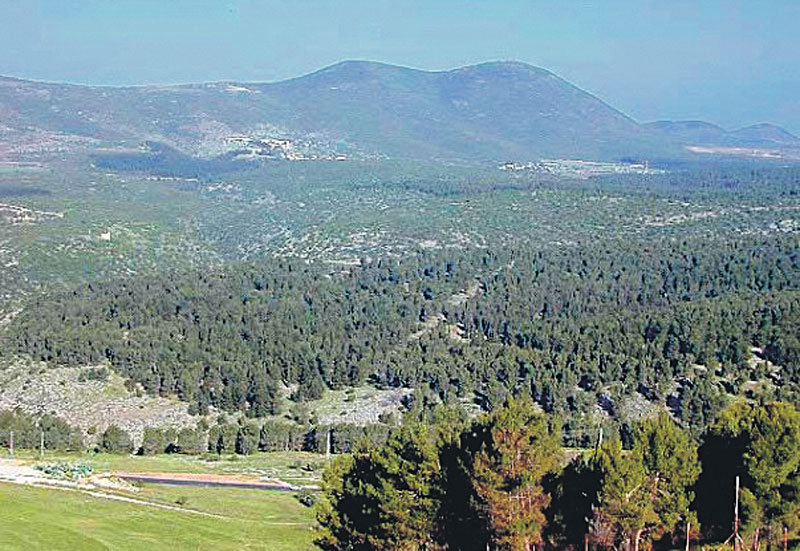 A Palestinian family that was evicted from its homeland nearly six decades ago has launched a website to revive memories of its lost village and ensure the people's dream of return to their land remains alive.
The Kawash clan, one of the largest and best known families in Northern Palestine, hopes that other Palestinian families living abroad will follow suit to mobilise new generations in the ongoing struggle to regain their lost land and fulfill their long-standing dream of returning home.
The website, miroun.com, is named after the Kawash's village, a tiny, quiet strip of rich farmland embedded in the majestic green hills of north Palestine near Safad, one of the largest cities in the occupied land.
"This site is not only for our family but for all the Palestinians," said Fayez Kawash, who manages the web facility. "We want to keep the memory of our hometown alive and realise our dream of going back to our land… it is another sort of struggle and we hope other Palestinian families will follow suit."
Based in Lebanon, the UAE and other Arab countries, the Kawash family has asked all its members and website guests to contribute articles, photographs, documents and other facts about Miroun and its people. General articles and pictures about Palestine are also welcome.
Fayez, 70, said the response had been good since the website was launched early this year but he urged more contributions. He said, priority would be given to articles that highlight the lifestyle of the Mirounians, their traditions and values, and the family history.
"These subjects can evoke strong sentiments in the young generation who had been born in Lebanon and other places outside Palestine and had no idea about their own village. By doing so, we are trying to ensure the memory of Miroun will remain in their minds and hearts and will give a strong push to our struggle,"
Miroun was among more than 4,000 villages and towns in North Palestine seized by the Israeli invaders in the 1948 war, which involved massacres of civilians and led to the expulsion of hundreds of thousands of Palestinians from their land. Most their inhabitants crossed the border and fled into Lebanon, now home to more than 350,000 Palestinian refugees. The bulk of the old people who were evicted from their homes had been buried in Lebanon.
When they fled their tiny village, the Mirounians did not exceed 250 people. Today, the clan is estimated at more than 1,500.
Many have managed to work in Lebanon while others have travelled to the UAE and other Gulf oil producers to get jobs. "Financially, we are now better off thanks to Lebanon and the Gulf countries, but money is nothing compared with the loss of land," said Fayez.
"We are still thinking of our land, our homes and the fountain that was the lifeline of our village. We do not want to return to another place and all money in the world cannot make up for the loss of our homes. With this family website, we are seeking to implant these ideas and beliefs in the minds of our youth."
Fayez was nearly eight years old when he was taken by his parents along with other Palestinian villagers to Lebanon to escape the Israeli massacres. They had to walk all the way to the northern border with just a handful of personal belongings that they could save. Many reached the border with their feet bleeding as they were barefooted.
Fayez still recalls life in Miroun, where Palestinian inhabitants lived in peace with the Jews for a long time before the war erupted. "It was a nice, simple life and quiet life. We were villagers who never hated any one and who just wanted to live peacefully," he said.
Follow Emirates 24|7 on Google News.