Enoc smart fuel chip to be installed in the car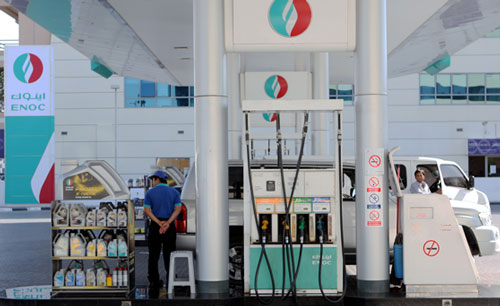 The Emirates National Oil Company (Enoc) will soon replace its prepaid filling cards with a new e-chip to be installed in the vehicles.
The prepaid cards that are available on contract basis, particularly for big business firms with a huge fleet of vehicles, would be phased out once the chip is ready, Arabic tabloid Emarat Al Youm reported.
The electronic smart chip, which is capable of storing data like available credit, account details, fuel readings etc., is currently being tested in a pilot project and would be available for customers by the end of this year.
The chip, which would be installed on the backside of a car's fuel-tank cap, takes the reading automatically once the fuel hose approaches the tank.
The new system, which is already in practice in some European countries, would help in auto update of accounts and also facilitate self-filling.
It will also help deter fraud as the chip stop reading as soon as the hose is moved away and the pumping of fuel would stop automatically.

Follow Emirates 24|7 on Google News.