Amitabh Bachchan chased by tiger in Mumbai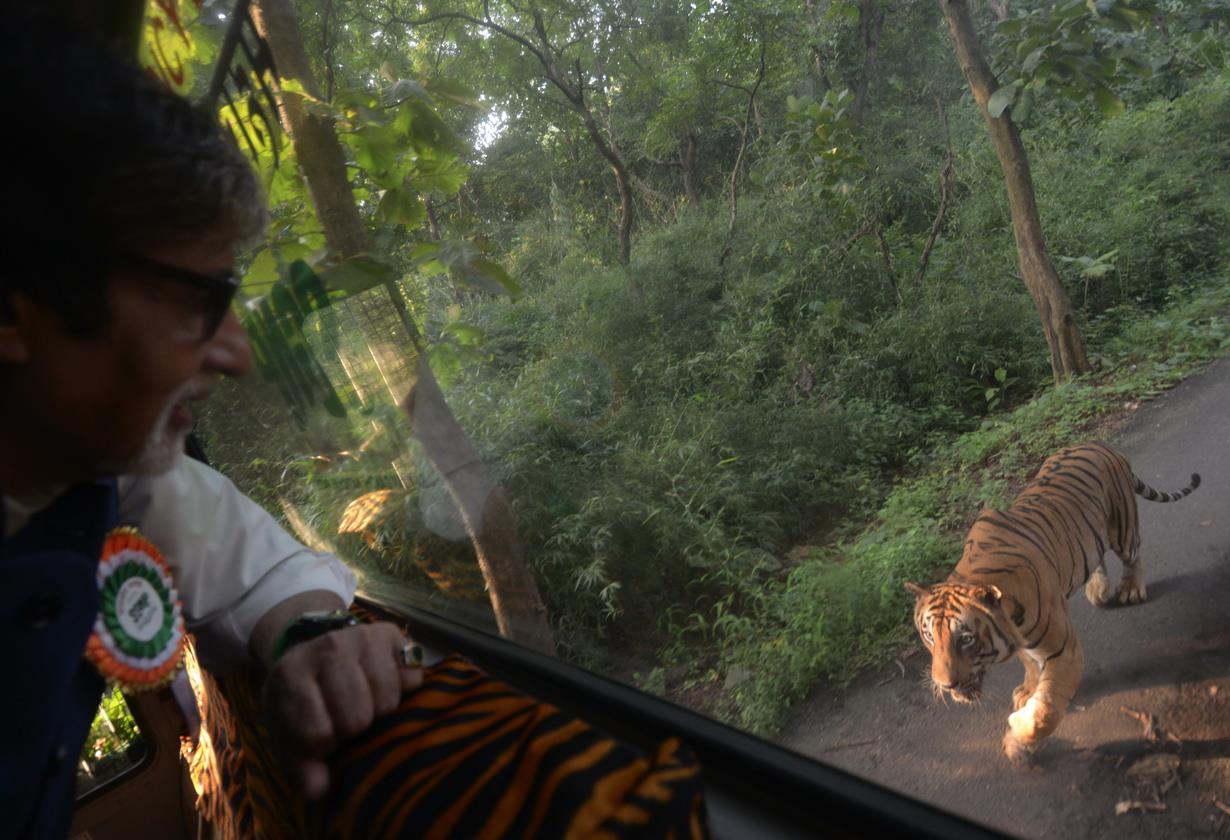 Bollywood's Big B, who has an unrivalled fan following that go berserk for a glimpse of him, recently had a ferocious follower that chased him down four kms into the forests.
Amitabh Bachchan took to social media to announce how thrilling it was to see the Big Cat followed him.
"A tiger chased me for 4km in the heart of Mumbai… They do not normally do this… what an incredible experience," he wrote on his Facebook page.
The actor was at the SGNP Reserve for the official launch of the Maharashtra government's tiger preservation campaign, of which he is the ambassador.
He shared pictures of his close encounters with the tiger while on a safari, which was a part of the campaign.
Bachchan has promised his support to help conserve and save tigers in the state's forests and reserves.
Follow Emirates 24|7 on Google News.