Benedict Cumberbatch is a father for the second time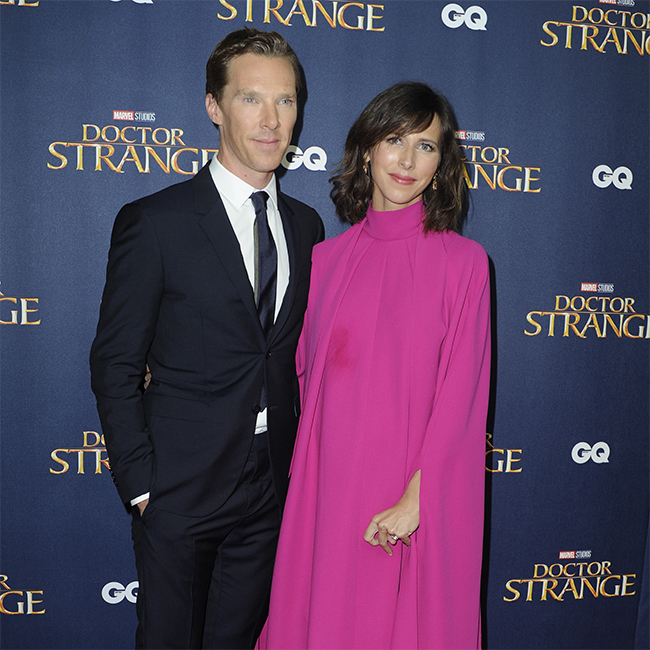 Benedict Cumberbatch has reportedly become a father for the second time after his wife Sophie Hunter gave birth to a baby boy called Hal on March 3.
His wife Sophie Hunter gave birth to a baby boy on March 3 at the luxurious Portland Hospital in London, where a room costs £1,200 a night.
The couple are said to have named their son Hal, which is thought to be inspired by the nickname given to Shakespearean hero Henry V, the Daily Mail newspaper reports.
Meanwhile, the 40-year-old actor - who already has 21-month-old son Christopher with Sophie - previously admitted being a father has helped his career.
He said: "Lots of people, especially women, get told, 'Oh parenthood is really going to affect your career - and it does, but for the better I think.
"I know I'm in a very privileged position in my career but I think everyone, even if they're in a challenging time in their life, draws strength from their children. They are your inspiration. It adds to your work, it never takes away."
And having children and a wife to go home to makes Benedict a "very homely" person.
He shared: "I don't think of myself as this huge Hollywood star. I have a new family and I have close friends who have known me since I first started and don't think of me like that.
"They're always happy to remind me who I am, which is good. I don't find it difficult to stay grounded. Every time I come back to London, I love the feeling - it's my hometown and I'm very happy with my creature comforts. I'm actually quite a homely person, although I still enjoy being on the red carpet."
Follow Emirates 24|7 on Google News.