'Bigg Boss 9': Iranian model Mandana Karimi married to work in India?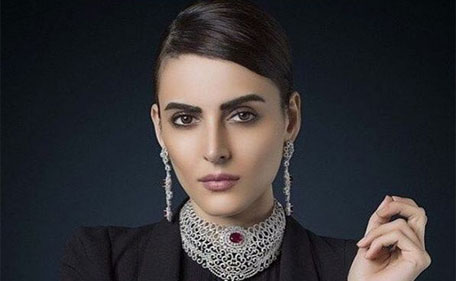 It's been just a week that 'Bigg Boss 9' has gone on air and the real drama hasn't taken off.
But Mandana Karimi has emerged as the darling of the social media in no time, of all the contestants, Karimi has been creating ruckus inside and outside the house.
Iranian-Indian model's marital status grabbed headlines after reports of her apparent marriage with model Lalit Tehlan got out.
The model first came to India in 2008 from Hong-Kong and soon became a big name in Delhi's fashion circles.
It was then that designer Rohit Bal introduced her to Lalit Tehlan (Kumar). The couple dated for few years and news of impending wedding was doing the rounds.
According to the marriage certificate that has surfaced, Mandana and Lalit got married on February 18, 2011.
Mandana's birth name is Manizhe Karimi, which is the same name on the certificate and her Twitter handle.
If reports are to be believed, the whole marriage was a sham to procure work permit in India for her.
So Mandana resorted to this quick trick in her early days.
The Arya Samaj marriage arrangement between Tehlan and Karimi was naturally short-lived after a work permit was obtained.
Facebook
With all these rumours floating around, Mandana is soon becoming the most popular contestant on the show.
A good looking belle as a contestant is the most delightful thing for the reality show like 'Bigg Boss'. In this season, we have more than half a dozen lovely ladies who are trying to make a mark, but, Mandana has already taken the front seat by confidently remaining in front of the cameras.
She is always hooked in front of the mirror ensuring that she looks pretty and rest of the time gets embroiled in shooting from the mouth.
The news of her alleged secret marriage with Lalit Tahlan has taken the world of Twitter and Facebook by storm. The catfights are yet another reason that the social networking sites are abuzz with her name.
The actress will be seen opposite Tusshar Kapoor in the comic caper 'Kya Kool Hai Hum 3'.
She also appeared in a cameo in Ranbir Kapoor starrer 'Roy' and was seen in a supporting role in Vikram Bhatt's 'Bhagg Johnny'.
Follow Emirates 24|7 on Google News.