'Bigg Boss' is back... not with Salman but Mithun Chakraborty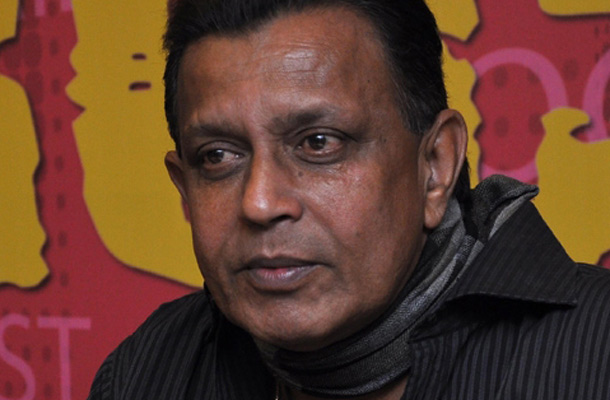 A star like Mithun Chakraborty never loses his charm, he is one of the biggest face of Indian cinema and his contribution is priceless.

The actor has now crossed the threshold and entered television, as predicted he is making waves in the various show he hosts.

Now he is all set to host the very popular reality show 'Bigg Boss'. Not really the 'Bigg Boss' anchored by Salman Khan but his very own regional 'Bigg Boss Bangla'.

The show will kick start in Kolkata from June and Mithun Chakraborty (fondly called Mithun da) will be in the helm of affairs.

'Bigg Boss' has always hogged the news for all the wrong reasons and has been branded not suitable for family viewing.

In an exclusive interview with Emirates24|7, the 62-year-old actor explains that he signed the contract only on condition that, "it should be a family show."

Divulging more insight about the show he said, "You make your dream come true only if you know your path. For that you need to know yourself and Bigg Boss makes you open up."

The 'Disco Dancer', who is the soul of reality show 'Dance India Dance', will also preside over the next format of the dance show.

Chakraborty will be seen in the next season 'Dance India Dance super moms'.

Talking about his cross-over into television Chakraborty says, "Television has become a big medium now. It helps me to be connected with my fans who have given me so much of love".

Following the success of the Bengali dance reality show 'Dance Bangla Dance' which was his own baby Chakraborty launched 'DID' in the national level.

"We never had this kind of platform to display our talents and now, almost everyone is doing it. They have a stage to showcase their talents."

When asked about what makes 'DID' different from other dance reality shows Chakraborty said with pride, "We groom our contestants in such a way that they are honest, and genuine. There is no manipulation on the show."

Winning the reality show is a dream come true for the contestants but only few manage to make a mark. However, Chakraborty believes the platform has provided every 'DID' winner enough recognition.

"The winners have made their mark and their careers have taken off. Some have become choreographers while other have started their classes. With Remo D'souza's movie many dancers got a chance to act. From nobody they have become somebody."

The previous formats of the show have been the original 'DID', 'DID L'il master' for kids under 16 and 'DID Doubles'.

But the mothers will have to impress judge Marzi, Volly and Farah Khan to claim the title.

Watch this space to know more.
Follow Emirates 24|7 on Google News.