Bollywood Buzz: Priety back in film business...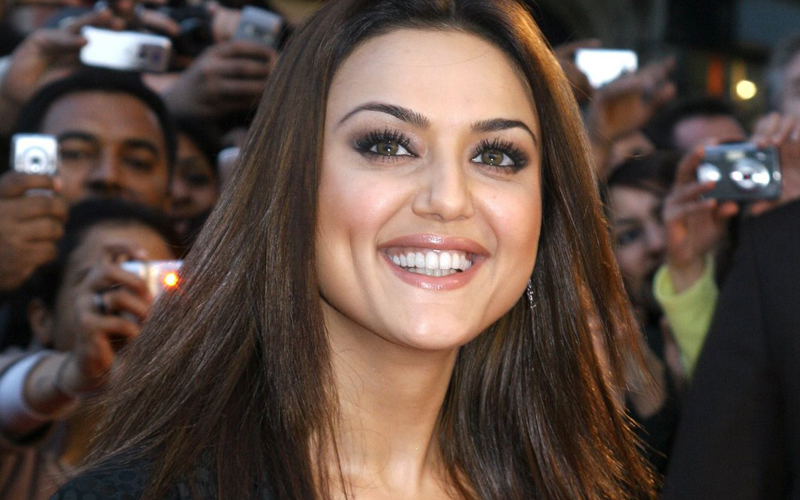 Preity in Isabella movie
Filmmaker Isabella Battison is one of the first people to snap up Preity Zinta to work with her after the actress has gotten back from the IPL sojourn as well as her Tv show Guinness World Records. Isabella Battison has made films like Ride Yonge Stay Young, Ago Galleria Italia and Canoe Live before. Isabella is also a writer, director and a producer and it seems that Zinta was thoroughly impressed by the presentation that Isabella gave her when she wanted to cast her in the movie. Battison runs a company called Moving Picture Media and makes documentaries, feature films and lifestyle series as well. We are not sure about what the genre of the film is and when it is starting, but you know that you read it here first.

2 G or not to Gee!
If controversies happen, can films be left behind? Here is the controversy of Nira Radia and the 2 G scam and one did see a B grade actress like Poonam Jhawer jump to the occasion to play the lead role in a film called 2 G Radia-tion! Pretty imaginative title, one must admit. Satchit Puranik is the director of the film. And now there is one more film being made on the same subject by the man who bought over the rights of Tanu Weds Manu – Sunil Bohra. Bohra has registered a film called Corporate Darling and the film is said to be on the same subject.
We are told that Puranik may not be able to release his film because of a strong lobbying created by Radia's coterie and Corporate Darling may also meet with the same fate.

Housefull 2 begins
The shooting of Housefull 2 has finally begun and is taking place in full swing in London. A major portion of the film will be completed there and the film has the two Kapoor brothers Rishi And Randhir together in the film for the first time ever as actors and they are playing brothers as well. Akshay Kumar, John Abraham, Asin, Jacqueline Fernandes, Asin and Chunkey Pandey along with the Kapoor brothers are in the film. Ritesh Deshmukh who is currently playing in the Celebrity Cricket League for Mumbai Heroes is expected to join the shooting later. The shoot will take place for a month at least. Most of the actors are working at prices much lower than their market rates, because all the stars in the film desperately need a hit.

Sam's ready house
Sameera Reddy has always been her daddy's girl. He bought her a big car when she turned 18. When Ram Gopal Varma refused to pay her money for acting in his films, she crie and cried on her father's shoulder and he decided to shoulder her responsibility till she could. And now after working in a few films and making a lot of money, Sameera has bought herself a house every close to her parents' house and actually if you throw a stone from her house, it will reach her parents. And the best part is that the house has some great vibes and that's the other reason why her dad has decided to allow her to get her own pad.

From Shanghai to Z
While a lot of people are contemplating the story of the Dibakar Bannerjee film Shanghai starring Abhay Deol and Emraan Hashmi along with Kalki Koechlin, the film as it turns out to be is an official adaptation with the rights bought over of the French film Z. Z was a film made by filmmaker Costa Gavras based on a book of the same name by Vassilis Vassilikos.
The film had a lot of references to a politician in Greece who was assassinated four years ago and it is believed that Shanghai may very well have references to the assassination of Rajiv Gandhi more as a reference than as a story idea.
The film has one of the lead characters playing an investigating judicial officer while the other plays an important character in the film.

Follow Emirates 24|7 on Google News.