Big Boss contestant Nigaar Khan to marry in Dubai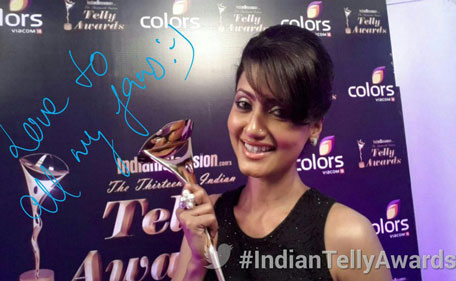 Her 'Bigg Boss' stint may have been short-lived, but telly actress Nigaar Khan's following UAE appearance is expected for the long-haul.
Nigaar is all set to the tie the knot to her boyfriend of two years, with a wedding ceremony that is scheduled for Dubai, according to media reports.
Sibling to actress and 'Bigg Boss' winner Gauhar Khan, the lesser known Nigaar will marry Khayaam Sheikh on July 23 in a private ceremony in Dubai.
In an interview with 'Hindustan Times', Nigaar was quoted as saying: "I am getting married on July 23. It will be a destination wedding, and an intimate affair for the two families," says Nigaar.
Her husband-to-be is reportedly an American citizen who works in Abu Dhabi.
Confirming the ceremony will be held in Dubai, the actress stated: "My mother and sister Gauhar are very happy for me. As the date is coming closer, we are getting emotional. They are trying to be tough, but I am sure we will all cry when I depart."
Nigaar is expected to move to the emirate following the wedding.
While the wedding will be in Dubai, there will be a small family dinner post the ceremony in Mumbai in August.
Will she quit the industry once she relocates to Dubai?
When quizzed by the media, she stated: "I don't know, but it will be goodbye to the industry for some time after I get married."
The couple reportedly met about two-and-a-half years ago through common friends.
Nigaar shot to fame in 2002 with the show 'Lipstick' but her breakthrough came with the Balaji Telefilms show, 'Kasamh Se'.
She has starred in several shows along the years and also decided to enter the Bigg Boss house as part of the popular reality TV show in India, after he sister Gauhar won the contest in 2014.
However, Nigaar was shown the door on day 63 of the show, shocking the starlet and many of her fans.
Follow Emirates 24|7 on Google News.