Schwarzenegger separates from wife of 25 yrs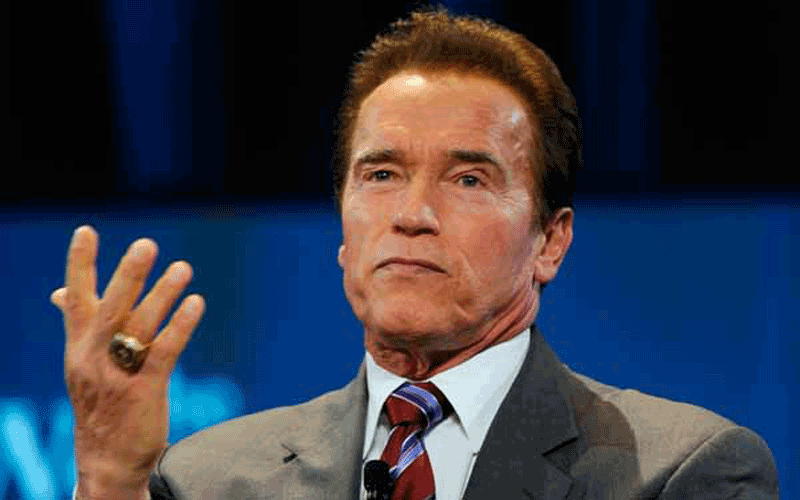 Arnold Schwarzenegger has announced that he and his wife of 25 years, Maria Shriver are separating.
Maria Shriver, left, and Arnold Schwarzenegger pose outside St. Francis Xavier Church, in Hyannis, Mass., after they were married. (AP)
A spokesman for the actor and former California Governor issued a statement announcing the news Monday night.
The statement from Schwarzenegger and Shriver says that after "a great deal of thought, reflection, discussion and prayer," they decided to live apart while they work on the future of their relationship.
Arnold Schwarzenegger and his wife, Maria Shriver ,as they celebrate his victory in the California gubernatorial recall election in Los Angeles. (AP)
Shriver has been residing apart from the actor-turned-politician for the last few weeks.
They acknowledge that they're both going through a "time of great personal and professional transition." Both will continue to parent their four children together.
Schwarzenegger finished his second term as Governor in January and has been on the speech circuit and pursuing various entertainment projects.
Arnold Schwarzenegger shows off his new U.S. citizenship papers as Maria Shriver, daughter of Sargent and Eunice Shriver, looks on at the Shrine Auditorium in Hollywood, Calif. (AP)
Shriver was a correspondent for NBC News when she left to fulfil her role as First Lady.
Actor Arnold Schwarzenegger poses with his bride Maria Shriver following their wedding ceremony in Hyannis, Mass. Former California Gov. Arnold Schwarzenegger and his wife of 25 years, Maria Shriver, announced Monday May 9, 2011. (AP)

Follow Emirates 24|7 on Google News.