Shah Rukh Khan's final Bollywood barrier: Rs1,000 crores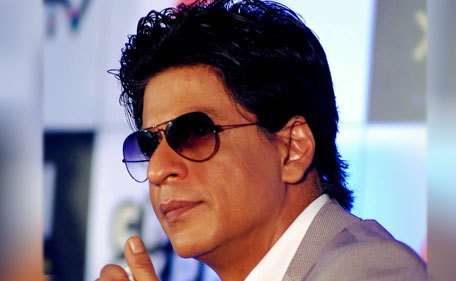 After Aamir Khan set new records with the collections of 'PK', Shah Rukh Khan's fans have been wanting a lot more.

One such requirement they want from King Khan is an entry into the Rs1000-crore club, a remote possibility for Bollywood which has also been growing by leaps and bounds.
Quiz Shah Rukh Khan whether he will be able to take Hindi cinema there and he smiles and introspects.

"It is wonderful that you think so and want me there, but then it is very important before, that we raise the standards of cinema across the country, be it Tamil, Telugu, Marathi, Punjabi or Bengali cinema along with Hindi movies," says the actor.

Shah Rukh adds that the advent of the Hollywood studios in India and their starting production here can help make the Rs1000 crore dream possible.

"We need better technology and better distribution as well, which these studios can help provide us.

"Our cinema should not just be restricted to our country, but should also move to foreign shores where we cater not just to our diaspora, but also markets in Europe and other parts of America and the world.

"That is when we can realise this dream and perhaps do even better," says Khan nonchalantly.

Khan is also seen of late cheering his cricket team Kolkata Knight Riders from the stands at the Indian Premier League.

"I want the team to win this time. We are doing well, but need to peak at the right time," says Khan.
Khan this time around has been joined by the newest member of the Khan household Abram.

"He is loving cricket. He loves everything that I doand where I take him. initially I thought that he would sleep off soon, but he is wide awake till 2am and enjoying everything," smiles Khan again.
Follow Emirates 24|7 on Google News.