Shilpa learns from Aishwarya Rai, loses 50% mummy weight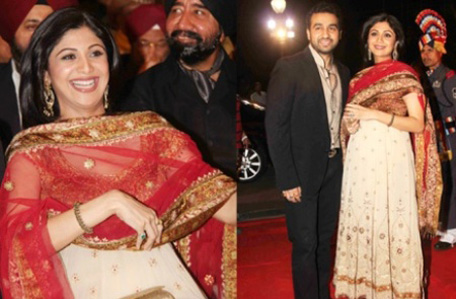 Shilpa Shetty seems to be in a race against time. Just 50 days after giving birth to her son Viaan, she was back in front of camera to shoot for the promo for her husband Raj Kundra and friend Sanjay Dutt's new reality show, Super Fight League (SFL) Challengers.
Giving in to her husband's wish, Shilpa donned on war paint.
But the brif stint in the sets apart, what is astounding that Shilpa has lost 10kgs of mummy fat already and has another 9kgs to go before she is back to her pre-pregnancy hour-glass figure.
The actress who was last scene on the big screen in 2008 the item number 'Shut Up and Bounce' has lost 50 per cent of the total weight that she had gained during pregnancy.
This clearly shows that she does not wish to follow in Aishwarya Rai's footsteps and be ridiculed in the media for not losing mummy flab within a couple of months of baby's birth.
Follow Emirates 24|7 on Google News.