Charlie Sheen's Web show draws more than 100,000 viewers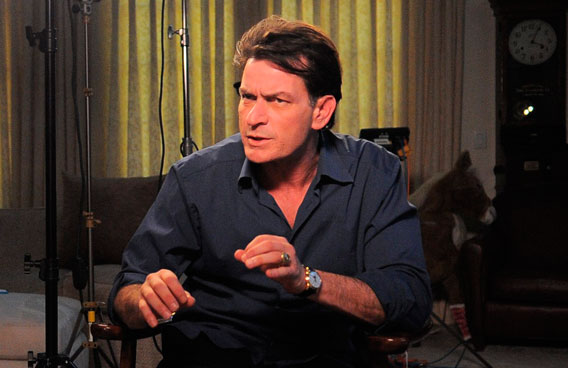 Charlie Sheen's Ustream Internet show drew more than 100,000 viewers during its debut airing on Saturday night.
Viewer count for "Sheen's Korner" fluctuated throughout the broadcast but there were 113,251 hits at one point. By contrast, Sheen has about two million Twitter followers.
Wearing a hat and a black t-shirt with a green dollar sign on its front, the ubiquitous former sitcom star and his three cohorts/co-hosts introduced segments such as "Wish They Were Me" and "Weighing in With Rick" (featuring Rick Calamaro, Sheen's assistant) in a format closely akin to a local access cable show.
Early on during the one hour broadcast, Sheen revealed a new tattoo on his inner left wrist that said "winning," one of his latest catchphrases.
During another segment Sheen listed off the people he'd like to be for ten minutes: Colin Farrell, San Francisco Giants pitcher Brian "Fear the Beard" Wilson, and Sean Penn.
Sheen stated during the broadcast that, depending on reaction, the show may return on a daily basis.
Follow Emirates 24|7 on Google News.