Dubai fans say 'No thank-you' to delayed show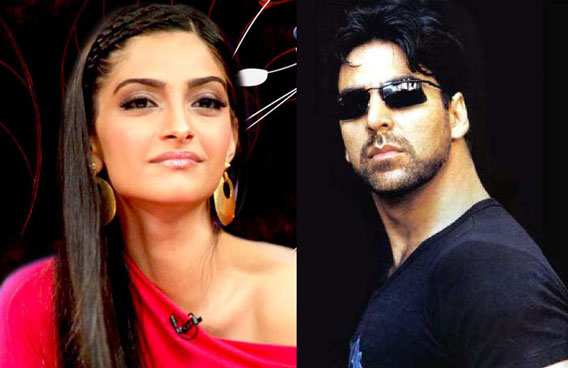 Celebs are notorious for running late for film shoots, promotional events, press meets and possibly even bathroom breaks.
However, last night's Bollywood meet and greet with Akshay Kumar, Sonam Kapoor and Bobby Deol had many frustrated people saying that UAE-based fans and local media were simply not worth the time of these stars.
"Why else would these people repeatedly be late for every single event, and hardly make an effort to even apologise," said 28-year-old Rita Diwan, who started her evening at 7pm at the Oasis Centre promotional evening that saw the celebs turn up for the mall's second anniversary 45 minutes late.
However, the trio in question promptly wooed the crowd with their anecdotes, with Kumar saying: "The movie is dedicated to all married women who effortlessly love their husbands without ever expecting anything in return.
"I urge every woman to take their husbands and watch this film, so they learn their true value."
Meanwhile, Kapoor and Deol gushed and giggled in the background and even when the mics were handed to them.
Following the event, many organisers, local media reps and some lucky fans (or so some thought at the time) were herded into buses to attend a grand wedding in Lama Desert Camp that was to see a married couple renew their vows in a Hindu ceremony in front of the celebs.
However, everyone, including the organisers and more importantly, the newly-remarried couple, were left out in the cold - literally - as the stars never turned up for it.
A crestfallen Tripathi, the priest performing the ceremony, said: "I was told Akshay sir would give away the bride, but he never came."
Better late than never?
Kumar and Kapoor finally did turn up at the desert camp, only two hours behind schedule, around 10.30pm, with the former apologising to the crowd, saying: "I fold my hands and apologise but Bobby is sick and will come later."
With no further explanation forthcoming, the "Action Replayy" actor then went on to placate the agitated crowd repeating his words from earlier in the evening and greeting the couple whose remarriage he skipped.
"In our Hindu marriages, the bride always touches the groom's feet, and I feel now the roles should be reversed," said Kumar, beckoning the husband to comply - a statement the man in question completely ignored.
Meanwhile, Kapoor giggled and gushed some more, talking about loving her single life, even when she's playing Deol's wife in the film "Thank You", which they were promoting heavily in Dubai.
The reel husband was still missing in action, so Kapoor continued: "I love hanging out with my girlfriends and checking men out. That's the best part about being single. And yes we do rate men all the time."
Thirty minutes on, and an aborted press conference later that everyone, including some media, didn't care about, the missing star son decided to show up to his event.

However, concern for his health grew amongst his legion of fans present as Deol appeared on stage with bloodshot eyes and looked so dazed that he was unable to even stand steadily on his feet and went on to slur his words when addressing fans.
His spiel was cut off by Kumar promptly after he almost appeared to stumble off the stage, and the celebs were shortly ushered away.
"Clearly the medication that Bobby Deol is lining his sensitive stomach with is causing these terrible symptoms," said 36-year-old fan Vinay Mehra, when informed that the actor was suffering from a bout of food poisoning that he admitted to Emirates 24|7 in an exclusive chat later.
Mehra, however wasn't impressed by the story for too long, whom, along with his wife and seven-year-old child had to wait for another one hour for a bus to get them out of the isolated location post-midnight, while many others pushed and shoved to exit the venue three hours after they arrived, cold and tired.

Meanwhile, backstage action was aplenty as some members of the sound guys and one of the organisers almost indulged in fisticuffs much to the chagrin of onlookers.
Rising stress levels and the long wait were blamed for the heated words.
Meanwhile, actor Suniel Shetty disappointed many of his fans, who was expected to attend but was a no show. According to sources, is en route to Mohali to catch the clash between India and Pakistan today at the ICC Cricket World Cup.
The event was organised by Xcellence Events and promoted by Infinity Group. "Thank You", releasing on April 7, has been co-produced by UTV Motion Pictures and Kumar's Hari Om Entertainment.
The film follows three unfaithful husbands who are taught a lesson by their wives with the help of a marriage counsellor, played by Kumar. Celina Jaitley, Rimi Sen and Irrfan Khan also star.

Follow Emirates 24|7 on Google News.