And now, Arabia's got talent hits TV screens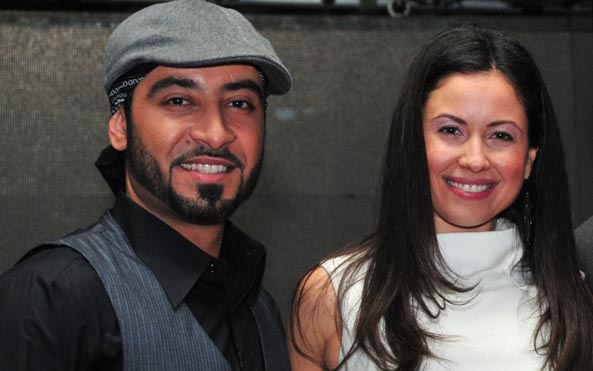 The top-rated global TV format "Got Talent" makes its regional debut in Arabic with "Arabs Got Talent" on MBC4, the broadcaster said on Tuesday.
The show is part of a content-rich new grid of locally produced flagship programmes, coupled with those acquired globally, with its aim to continue raising the levels of engagement with Arab women and simultaneously widen its audience base to young Arab families.
Mazen Hayek, the Group's Director of PR and Commercial, said the most prominent features of these new series that will launch on MBC4 in this season, starting with "Arabs Got Talent", which fosters the exceptional skills of young and talented Arabs in various fields, including singing, acting, dancing, juggling, and acrobatics among others. The show brings together hundreds of participants who compete to excel and win while they embody the hopes, dreams and aspirations of the Young generation. The programme jury is composed of renowned Lebanese singer Najwa Karam, famous Egyptian media figure Amr Adib, and Lebanese media advisor and academic Ali Jaber; it is to be presented by Raya Abi Rashed, and Saudi artist Qusai Kheder.
Also part of the line-up is "Moment of Truth", hosted by Syrian actor-turned-presenter Abbas Al Nouri, where each participant is subject to a "polygraph" test in parallel to his or her on-screen appearance. The opportunity is offered to the winning participant to grab up-to 500,000 Saudi Riyals in the final program stage.
Furthermore, and from a local drama production perspective, MBC4 will air "Men Wanted", a series based on the endorsement of everyday common lifestyles of several women from different Arab countries, under one roof, and what faces them in terms of daily challenges and opportunities - that might bring them closer or further away from each other! Overseeing the work is Director Hatem Ali, and the series stars famous actress Jumana Murad, Sameh Al Sureiti, Nadine Noujeim, Safa Sultan, Mareh Jabr, and Kinda Alloush among others. As for the Direction of photography, it is attributed to both Sami Al Jundi and Samer Barqawi.
MBC4 will also air the new series "Al Jamia'a" (The University), considered as the first drama series targeting Arab youth, in both form and content, as the plots take place at the university campus and addresses the concerns of today's youth of various Arab nationalities; the series mostly showcases new representations of young actors and actresses for the first time, positioning the series in a youthful dimension, and enabling emerging talent to stand out. The series is directed by Hani Khalifa.
Last but not least, in a society where a number of people might believe in the existence of hidden forces that affect our daily lives, MBC4 introduces the thriller drama series "Abwab El Khof" ("Gates of Fear") which tackles relevant stories and issues that could be described as metaphysical - to which science is sometimes unable to find answers! The series is produced by Al Karma Edutainment, starring Amr Waked, and Jamil Ratteb, as well as Rashwan Tawfik Khalil Mursi, Rauf Mustafa and Rania Shaheen, among others. The series is directed by Ahmed Khaled, while the script writing is a collective effort by 9 different authors.
It is worth noting that in addition to it's enhanced premium local content, MBC4 will continue to air world renowned programs such as Oprah, Friends, The Doctors, The Psych and others, in addition to acquired soap operas from different origins dubbed into Arabic, such as the Turkish "Forbidden Love" and the likes.

Follow Emirates 24|7 on Google News.