'Fast & Furious 7': Who is the best replacement for Paul Walker?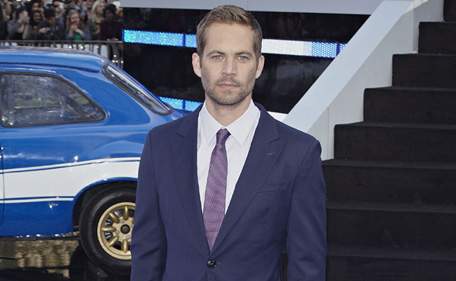 A report on Dec 13 claimed that Cody Walker was in talks to fill in for his fallen brother, Paul Walker, in the latest 'Fast & Furious' sequel.
It's a decision that no one wants to make, but not only is Cody the best choice as a replacement — he's the only choice.
According to the Daily Mail newspaper, Paul Walker's younger brother has been approached to fill in.
The 40-year-old star was on a break from filming when he died in a fiery car wreck two weeks ago.
Production on the film was immediately shut down and Universal Pictures announced that they were "dedicated to providing support to Paul's immediate family and our extended Fast & Furious family of cast, crew and filmmakers."
However the Daily Mail reports that the producers have been involved in numerous meetings to decide the best way to finish the film.
"They soon realized they needed someone who looked like Paul to finish the movie and that's when they approached his nearly identical brother, Cody," a source close to production told the British newspaper.
Cody Walker, 25, is a stunt man who lives in Oregon but has been staying in Los Angeles to help his mother since his brother's death.
"They can shoot Cody from behind and at distance and if it's a shot they need Paul's face in close up they can CGI it later on," the source added. "If Cody agrees it's because he wants to honor his brother's memory. There are many details that still need to be worked out, but right now the family and cast and crew are all still grieving."
Universal Pictures told The Daily Mail that right now no decisions have been made.
Follow Emirates 24|7 on Google News.