Arnie's wife Maria is marriage Terminator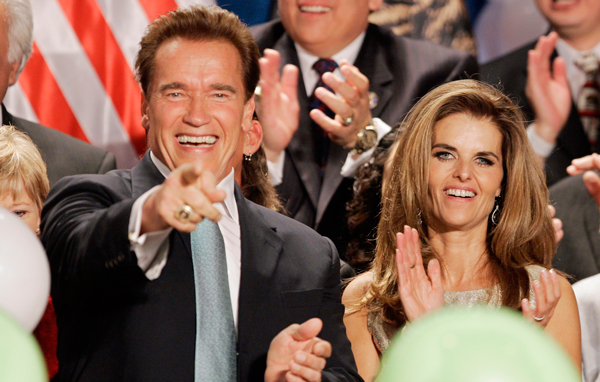 The 55-year-old writer cited irreconcilable differences in papers filed at the Los Angeles Superior Court yesterday (01.07.11), two months after he admitted to fathering a boy named Joseph with housekeeper Mildred Baena 13 years ago while he was still married to Maria.
She is seeking shared custody of their children Patrick, 17 and Christopher, 13, as well as seeking spousal support from the former Governor of California and asking him to pay her lawyer fees.
The couple also have grown up children 21-year-old Katherine and Christina, 19 from their 25 year marriage.
Maria is said to not be angry at Mildred because of the affair, and confronted her after she saw the similarity between Joseph and Arnold.
A source said: "While Maria may not have been as angry as Mildred as she was at Arnold, her instinct would be to protect her family.
"Whatever she did in the aftermath was taking care of her kids, trying to shield them."
Arnold, 63, is reportedly already handing out a "significant" amount of child support to Maria.
A source said: "Arnold is paying a significant amount of child support. Arnold is also paying for his sons, Patrick and Christopher's private school bills."
Follow Emirates 24|7 on Google News.