Bollywood film review: Varun Dhawan, Nawazuddin steal the show in 'Badlapur'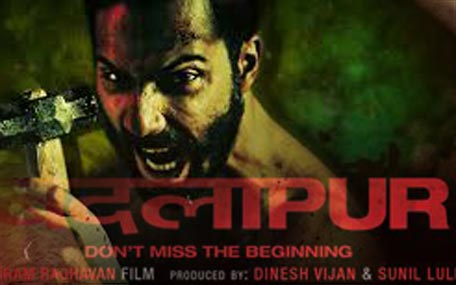 Rarely does a gripping drama emerge from the Bollywood film factory that delivers more than it's promise.
'Badlapur' is one such cinematic piece of excellence that grips the viewer from the very first minute, allowing no room for excuses to look away from the unfolding horror of one man's descent into madness when he loses his wife and son in a heinous act of violence.
The picture perfect trimmings of redemption are shunned aside unapologetically, as writer-director Sriram Raghavan serves up an icy dish of revenge that cooks and simmers over a span of 15 years before coming to a final explosive main course.
The irony in the film's title is not lost on viewers as 'Badlapur's' two protagonists, Varun Dhawan and Nawazuddin Siddique, are pitted against each other in a battle of wits and calculated acts of vengeance that unspool on screen in a manner that may cause some to feel unsettled with their stomach contents.
Dhawan's Raghav is a your average middleclass worker bee on the fast track of career success when his wife Misha (Yami Gautam) and son Robin are killed in a bank heist gone wrong.
While Siddique's Liak is sentenced to life in prison for 20 years, he refuses to divulge the identity of his partner in crime Harman (Vinay Pathak) who he blames is the man who fired the fatal shot that destroyed Raghav's life.
Fifteen years later, a social worker (Divya Dutta) takes up Liak's cause, asking Raghav to pardon the criminal on medical grounds.
For the now reclusive and bitter Raghav, the chance at finally avenging the deaths of his loved ones is what finally sets the stage for a cat and mouse game that explodes on screen in a cacophony of emotions and rage.
What sets 'Badlapur' apart from other revenge films such as 'Ek Villain' is a layered subtext that throws up quite a few surprises, yet manages to to humanise one man's pain into a slice of realism that could very well happen even with you.
Watching Siddique's deliciously sly Liak on screen is a sheer delight as he shuffles flawlessly from a cold-blooded killer to a calculated criminal to finally, a vulnerable lover. Every finer nuance and body language of Liak appears so convincing that you can't help but give credit to the genius of the writer/director who didn't pen dialogues for his actor, but rather gave free rein to Siddique to allow his character to come alive minus the trappings of a bound script.
But it is Dhawan's transformation from the boy-next-door Raghav to the emotionally stunted Raghu that commands attention in all its raw and gritty form.
For a three-film old actor who is best known for candyfloss appearances that offer more sugar than substance, 'Badlapur' is Dhawan's true coming-of-age film that has resurrected him as a commendable actor amongst stalwarts such as Siddique, Pathak and Dutta.
Raghavan again deserves credit for Dhawan's transformation, especially during his emotional breakdown, allowing the actor to emote a world of pain with just the sincerity in his eyes.
The film's four ladies, including Huma Qureshi and Radhika Apte, perform their parts with aplomb but are overshadowed by two protagonists who will ultimately walk away with the accolades and perhaps even some awards.
If there are flaws in the film, it's perhaps the second half curse that sees the pace slow down considerably in parts post interval.
A word of advice for viewers in the UAE is perhaps in order, with several portions of the film not making the final cut on the censorship snipping table. But those fleeting moments will definitely not take away from the film's story or its intense narration.
Whether you have plans or not for the weekend, 'Badlapur' is definitely one revenge drama that is best not to wait and watch in the form of a cold serving. (Four out of five stars)

Follow Emirates 24|7 on Google News.