Bollywood review: Akshay Kumar kicks up a storm, but is that enough?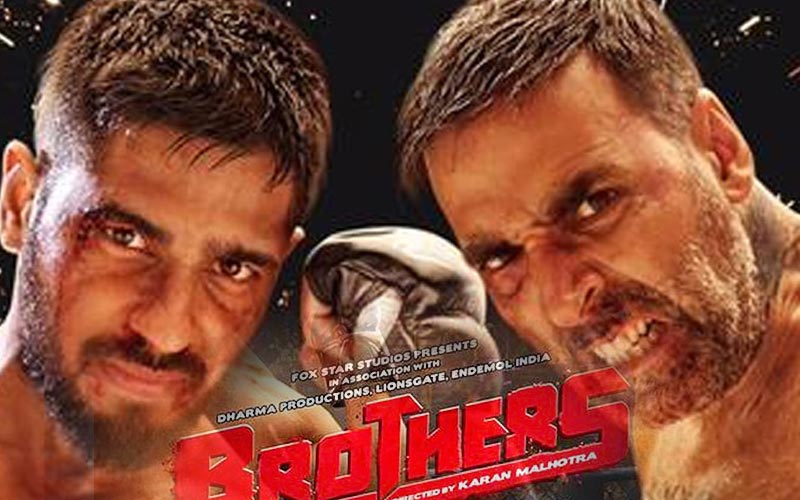 Much like director Karan Malhotra's macho fighter, who tires out his opponents before going for the big strike, even his feature painfully drains us before hitting us with the big face-off.
By then, you are done caring.
From when the curtains go up, Karan's busy upping the emotional quotient with a drunken father and his feisty sons tearing up over a past tragedy that he leaves the real rustic fighting for the fag end.
While we're constantly promised there's a historical battle just round the corner, it only emerges after we've spend much of the 170 minutes of screen time witnessing a broken family's many struggles, tragedies and copious amounts of tears.
Not that any of it is ever going to influence you.
You sit there, unaffected, watching one drama after another unfold without any impact.
The narrative is awfully sluggish and predictable, and would've benefitted immensely from extravagant trimmings. Clearly, we can't put the blame entirely on Karan or his editor Akiv Ali, because much of the damage came out of borrowing the script (officially) from Hollywood's 'Warrior'.
But, unlike the original, the Bollywood version is further punctured with songs. If Karan's debut 'Agneepath', a remake of a cult, had 'Chikni Chameli' gyrating to some senseless lyrics, there's 'Mary' going all out to sizzle.
Karan, unfortunately, is unable to keep it tight and gripping. It could've turned into a possibly good sports drama, instead, it's reduced to a formulaic mess with item girls and cosmetic tear-jerkers.
It's when the battle ground is finally set for 'right to fight' (R2F), where disgraced street fighters have a second chance at fame and money, that there's some level of excitement, but the unhurried screenplay wears you down.
Akshay is effortless as he throws his strikes and punches in the ring, and takes on David without much conflict. His acting isn't spectacular, but his action is.
Siddarth Malhotra appears uninterested and plugs a wooden expression throughout the movie. He's obviously worked on the physicality of Monty, but not his emotional turbulence.
Despite flaunting an interesting body of work, Shefali Shah disappoints with her perplexing dramatics. Jacky Shroff too appears earnest, but he's armed with nothing more than a shabby hair-do and wardrobe to emote angst and pain.
It's the younger crop of actors, who appear far more genuine in their performance.
The spectacular scenes are restricted to the fighting ring. But, unlike Rocky Balboa's bloody boxing adventures, David and Monty's martial arts doesn't inspire or demand applause.
Follow Emirates 24|7 on Google News.