Bollywood Review: Hrithik Roshan plays fancy dress in 'Mohenjo Daro'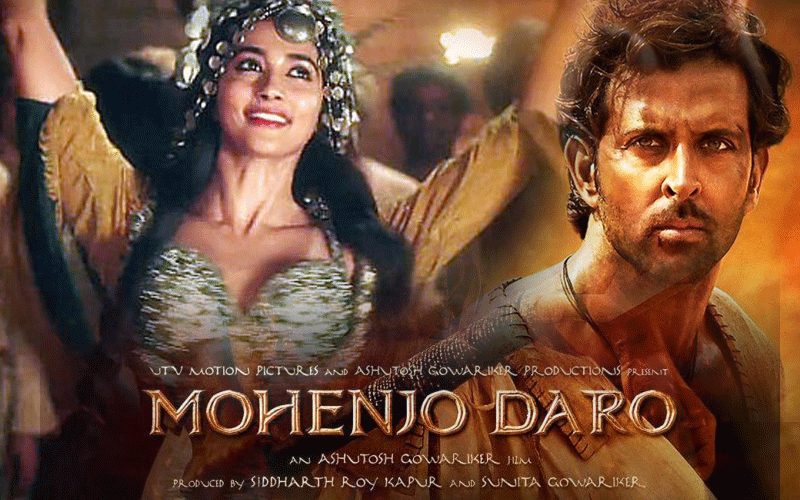 When a filmmaker of Ashutosh Gowariker's repute decides to make a movie on Mohenjo Daro, the biggest settlement of Indus valley civilisation, you would expect him to be historically accurate yet retain his worth as a storyteller.
However, his 'Mohenjo Daro' fails on both accounts.
Instead, his pretty men and women gleefully play fancy dress and let designers Neeta Lulla and April Ferry drape them in dresses cut from sacks and swap their bare feet for gladiators and sometimes even chappals. That's not all. The leading lady is given a headgear loaded with feathers, almost making her look like a pretty bird on the go.
It wouldn't have mattered as much, and could've been overlooked as creative liberty, but there's a distinct disconnect in this costume drama. Animal headgears appear during songs, but disappears soon enough. You hope there will be more drama and depth, and possibly insight into the civilization, but nothing unfolds over the two-and-a-half-screen time.
The famous 'dancing girl' statue, which was excavated from the site, floats across our screen at the very end, by which time it appears like a cheap gimmick.
This love story could have been set anywhere in the world, it wouldn't matter.
What's even more questionable is the decision to invest in music (A R Rahman) and costume, but not on graphics, especially when it's crucial to the narrative.
The climax footage is profoundly dodgy, making you wonder how Gowariker green-lighted it.
What's even more dampening is the story, which is so archaic in tone and texture that it leaves us detached and thoroughly bored.
Hrithik Roshan flaunts his muscular bod, showcases his dance moves and even flexes his facial muscles, but his tactics don't impress us. We've seen these far too many times to warrant any real emotion. Even when he's fighting in the ring, as two mighty thugs beat him black and blue, there's no redeeming value. He may be earnest in his performance, but that's not enough to warrant our journey to the movie hall.
There's also his pretty lady Pooja Hegde, whose limp expressions make for an unappealing heroine.
Kabir Bedi growls and glares but never owns the madness that his character is armed with.
If that wasn't enough, Gowarker throws in a leaping crocodile in there to prove his hero's worth, but what it actually does is make us chuckle.
Follow Emirates 24|7 on Google News.