Dubai Film Festival registration opens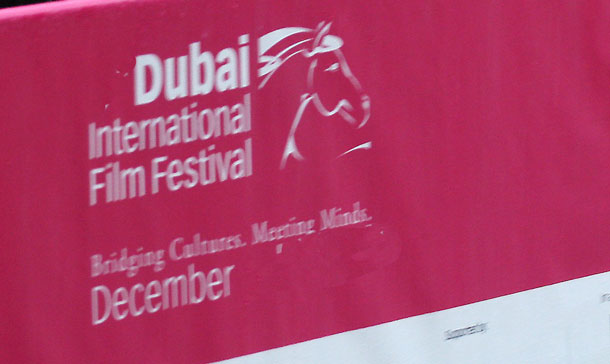 Dubai International Film Festival (Diff) announced today that online registration is now open for media, industry and students for the 12th edition of the Festival, which will run from Wednesday, 9th December until Wednesday, 16th December.
Heading into its 12th year of hosting the widest and latest choice of Arab and world cinema, Diff has earned a reputation as the leading destination for Arab cinema and the most anticipated films from around the world. Screening more than 118 films, the 2014 edition included 55 world and international premieres from 48 countries.
As well as presenting an exciting and irresistible film programme, The Dubai Film Market (DFM), Diff's industry arm, continues to support filmmakers by offering a hub for Arab cinema and broadcast. The leading sales and acquisitions platform in the region will bring key industry players under one roof with access to a range of initiatives that support and fund projects originating from the Arab world alongside its various project arms.
These include post-production and production funding support programme Enjaaz, the Dubai Distribution Programme (DDP) and the fourth IWC Filmmaker Award. With the return of Dubai Film Connection, the region's co-production market, the DFM will continue its commitment to nurturing UAE and Arab talent to further accelerate the film industry in the region.
The DFM will offer extensive opportunities for all industry delegates; last year over 2,500 executives, distributors, producers, commissioners, funders, advisors and buyers attended the Festival from 81 countries to do business.
Sales agents and distributers can access the successful Cinetech, a fully-digitised library of the festival's film programme plus a selection of recommended content by the Diff programmers and from regional and international sales agents.
Shivani Pandya, Diff Managing Director said: "Our programmers are busy scouring the Arab world and beyond for a line-up of cinematic gems ensuring that there is something for everyone this December. We look forward to bringing guests from around the world to Dubai, ranging from acclaimed directors, producers and actors to profiling exciting new filmmaking talent who will benefit from all the festival has to offer. With an expanded Dubai Film Market (DFM) programme including the return of the Dubai Film Connection and the Muhr Awards celebrating excellence in our region, Diff is proud to be a crucial part of the continuing growth of Arab cinema in the region, delivering an industry backbone while simultaneously deepening the cinematic culture in the UAE."
Follow Emirates 24|7 on Google News.