Egypt's 'Hawi' wins best Arab film award in Doha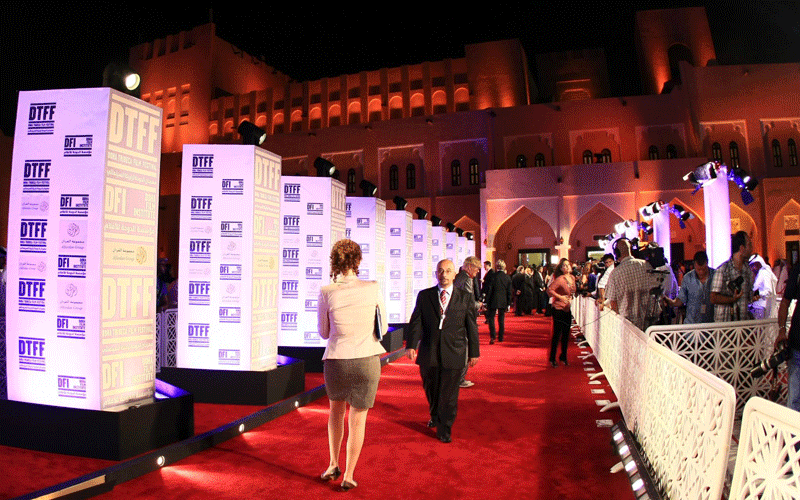 'Hawi' directed by Egypt's Ibrahim Al Batout won the best Arab film award and Josef Fares, a Swedish-Lebanese director, was voted best director at the The Doha Tribeca Film Festival.
Set in the Egyptian city of Alexandria on the Mediterranean, Hawi tells the story of a prisoner released on a mission to retrieve a set of documents, of a man who roams the streets with his sick horse, and a group of songwriters.
Also at the five-day festival which closed late on Saturday, Fares was crowned best director for his comedy, Balls, in which his real-life father plays a lonely widower making a return to the dating scene.
British director Justin Chadwick won the Audience Award for 'First Grader', the story of a elderly Kenyan farmer who decides to join school in an attempt to finally learn how to read and write.
Each of the awards came with prize money of $100,000.
US actor and founder of New York's Tribeca Film Festival, Robert De Niro, who helped to organise the first Doha festival last year attended the final awards ceremony on Saturday night.
The jury included Hollywood actress Salma Hayek and was headed by popular Egyptian movie star Yusra. The festival showcased 51 feature films from more than 35 countries, with total prize money of $410,000.
It opened with French-Algerian director Rachid Bouchareb's 'Outside the Law' about a 1945 massacre of mostly unarmed Algerian civilians by French soldiers, a controversial movie which stirred anger in France.
The action-thriller opens with the massacre in the town of Setif and focuses on three Algerian brothers who survive and then live in France where they join Algeria's armed independence movement.
As the movie hit French screens in September, Le Parisien newspaper's front page read: 'Outside the law, the film that disturbs.'

At Cannes in May, riot police were deployed outside the festival hall to restrain demonstrators.
The US-inspired festival in Qatar is a cultural partnership between the Doha Film Institute and Tribeca Enterprises. New York's Tribeca Film Festival was launched to reinvigorate cultural life in Manhattan after the 9/11 attacks.
Follow Emirates 24|7 on Google News.