Film review: 'Hasee Toh Phasee' low on heart and humour; Parineeti shines at moments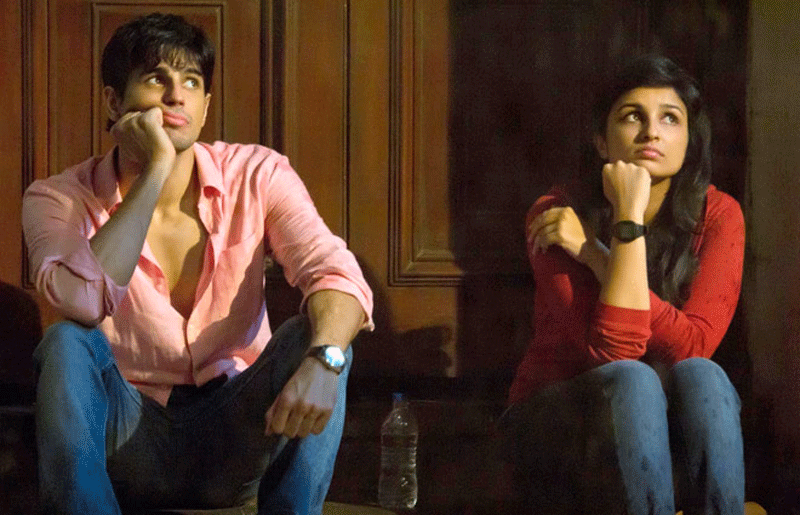 There is a moment in 'Hasee Toh Phasee' when Sidharth Malhotra's character realises he's forgotten that he's locked Parineeti Chopra in a room for reasons one may probably fail to even recall later.

What remains in the audience's mind is his lacklustre expression of remorse, which, unfortunately, is the underlying thread that binds this romantic comedy that lacks heart and humour at intervals.

The audience is introduced to its two central characters, Nikhil and Meeta – both united in their eccentricities. While Nikhil boxes himself in to adhere to societal norms, Meeta emerges as a child prodigy who refuses to conform to preconceived notions.

The duo finally crosses path at Meeta's sister's wedding, right in the midst of her escape with her father's hard earned money when he fails to loan it to her for her research project.

It is at this same wedding Nikhil meets Karishma (Adha Sharma), Meeta's other sister and promptly falls for her.

Leap forward to seven years later and it's yet another wedding, this time Nikhil's and Karishma's, when Meeta decides to make a comeback into their lives for her own nefarious purpose.

Nikhil is roped in by his fiancé to hide Meeta from their family because her previous escapade resulted in their father suffering from a heart attack. Why wasn't she simply sent packing, is a logical question that is best forgotten amongst the several other questions and loopholes that emerge in this equally eccentric plot.

Like every big fat Bollywood wedding premise, the audience will be introduced to an endless number of aunts, uncles, grandparents and other unnamed relatives to fill in the empty chairs and provide comic relief at intervals.

In the centre of it all are Nikhil and Meeta, who predictably draw close until a love triangle emerges as 'Hasee Toh Phasee' chugs forwards towards a predictable climax.

This is only Sidharth's second film and the young actor comes across as confident and possibly endearing at times; what he lacks is intensity in those emotionally charged moments, which will probably be honed as his Bollywood career shapes up.

Parineeti is a step ahead of her co-star, proving once again her deadpan comic timing and an innocence that is imperative for the audience to find some connection with a character that is complex and strange at best.

What stops Parineeti from really shining is an inconsistent character and script that yoyos her Meeta between a brash eccentric that simply lacks societal etiquette to one of normalcy. Would the real Meeta please stand-up?

The vast disparity in her ever-fluctuating characteristics only leaves the audience more confused, for which the blame lies on director Vinil Mathew and writer Harshvardhan Kulkarni.

With a runtime of 141 minutes, Mathew drags the movie into an endless Karan Johar (also the producer of the film) tribute, which could have easily been chopped down to a more bearable 100 minutes or less.

Kulkarni does emerge with some interesting one-liners for Parineeti, but the inconsistencies and the loopholes just lead 'Hasee Toh Phasee' to be described as mediocre fare at best. Watch it in the Valentine month if you want to please that partner, otherwise wait for a few months for the DVD.

And in case you were wondering, the film's title has simply no connection with the story, just emerging as another one of those Johar gems that defy logic.

Follow Emirates 24|7 on Google News.