Hollywood icon Elizabeth Taylor dies at 79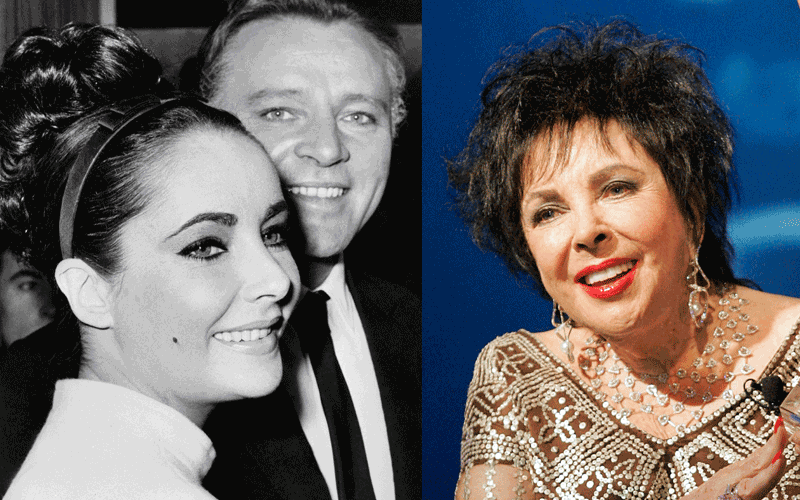 Legendary Hollywood actress and violet-eyed beauty Elizabeth Taylor, who captured hearts in "National Velvet" to launch a film career that spanned five decades, has died aged 79.
Taylor had been in hospital in Los Angeles for six weeks with congestive heart failure, a condition with which she had struggled for some years, and had recently suffered complications, a family statement said.
"Legendary actress, businesswoman, and fearless activist Elizabeth Taylor died peacefully today in Cedars-Sinai Hospital in Los Angeles," said the statement by her publicist, quoting her son.
"She was surrounded by her children -- Michael Wilding, Christopher Wilding, Liza Todd, and Maria Burton," it added, noting that she was also survived by 10 grandchildren and four great-grandchildren.
Wilding added: "My Mother was an extraordinary woman who lived life to the fullest, with great passion, humor, and love.
"Though her loss is devastating to those of us who held her so close and so dear, we will always be inspired by her enduring contribution to our world," he added, according to the statement.
"Her remarkable body of work in film, her ongoing success as a businesswoman, and her brave and relentless advocacy in the fight against HIV/AIDS, all make us all incredibly proud of what she accomplished.
"We know, quite simply, that the world is a better place for Mom having lived in it. Her legacy will never fade, her spirit will always be with us, and her love will live forever in our hearts," he added.

Filmography of Elizabeth Taylor
Here are some of the key movies and TV credits of Elizabeth Taylor, who has died aged 79:
1942: "There's One Born Every Minute" - her first movie, aged nine.
1943: "Lassie Come Home" - she played Priscilla.
1943: "Jane Eyre" - minor role, film starring Orson Welles.
1944: "The White Cliffs of Dover" - with young Roddy McDowall
1944: "National Velvet" - horseriding movie, starring Mickey Rooney.
1946: "Courage of Lassie" - second dog film, aged 14.
1951: "A Place in the Sun" - with Montgomery Clift.
1951: "Quo Vadis" - with Peter Ustinov.
1954: "Beau Brummell" - with Ustinov again.
1958: "Cat on a Hot Tin Roof" - with Paul Newman.
1959: "Suddenly, Last Summer" - with Katherine Hepburn.
1960: "Butterfield 8" - best actress Oscar.
1963: "Cleopatra" - first movie with Richard Burton.
1963: "The V.I.P.s" - again with Burton.
1966: "Who's Afraid of Virginia Woolf?" - with Burton. best actress Oscar.
1967: "The Taming of the Shrew" - with Burton.
1967: "Doctor Faustus" - with Burton, played Helen of Troy.
1967: "Reflections in a Golden Eye" - with Marlon Brando.
1967: "The Comedians" - with Burton.
1968: "Boom!" - with Burton.
1969: "Anne of the Thousand Days" - with Burton.
1972: "X, Y and Zee" - with Michael Caine.
1972: "Under Milk Wood" - with Burton.
1980: "The Mirror Crack'd"
1981: "General Hospital" - soap opera character.
1992: "The Simpsons" - as herself, and voice of Maggie.
1994: "The Flintstones" - as Pearl Slaghoople in animated movie.

Follow Emirates 24|7 on Google News.