Salman Khan's verdict on own case: Fight till my last breath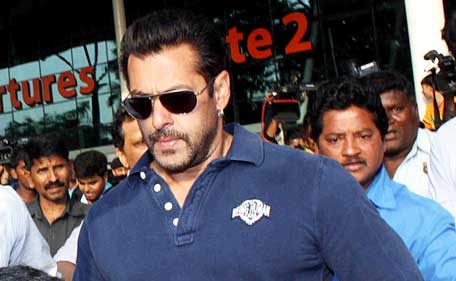 Salman Khan has finally opened up to talk about his court case – the one he has been fighting for over a decade.
The actor is accused of his car under the alleged influence of… and killing people lying on a pavement.
"I am going to fight this case in court till my last breath. The case is in court and I am not allowed to comment on it. If I say that I am innocent, there are others who will say that I am guilty.
"My case is being handled by people who have adequate knowledge of the law of the land," says Khan.
Salman Khan was initially asked to stay off promotions of his forthcoming film 'Bajrangi Bhaijaan' for fear that he may say something that could go against him in the case. The actor seems to have done his homework right and is keeping his emotions in check.
Salman is also upset that everyone seems to have an opinion about something which they do not have nowledge of.
"There are hundreds of people who have been commenting about my case, but the tragedy is that I cannot comment about it.
"After a good 13 years when it came to the turn of our witness, and when it was mentioned that I was not driving the car, so many people started saying that it is not the truth. It is for the courts to decide. And when I got bail, there seemed to be umbrage as well," sighs the actor.
Follow Emirates 24|7 on Google News.