Following Kim? Kylie Jenner offered $10m to be adult star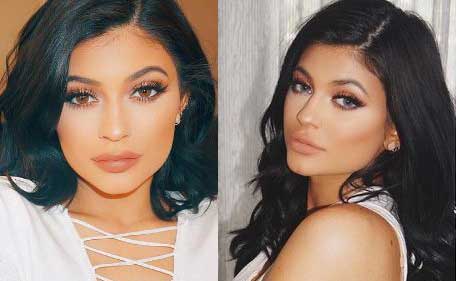 'People in the business' have been keeping up with Kylie Jenner's Instagram page and her racy posts.
Only days after becoming legal (18), reality starlet Kylie Jenner was overwhelmed with offers from adult entertainment companies to make an initimate tape.
The youngest in the Kardashian-Jenner brood has reportedly been offered $10 million to become an adult movie star.
According to TMZ.com, Vivid Entertainment has sent the 18-year-old beauty a formal offer which states they will pay her the seven-figure sum for X-rated footage featuring her with her rapper boyfriend Tyga.
Kylie's half-sister Kim Kardashian West became a celebrity after footage of her intimate moments with ex-boyfriend Ray J in 2003 was leaked in February 2007.
The racy recording was eventually bought and released by Vivid Entertainment under the title 'Kim K Superstar' after Kim dropped a lawsuit and settled for $5 million.
The tape become one of the adult company's best-sellers and made Kim a household name.
Now Vivid co-chairman Steve Hirsch believes a tape of Kylie can do the same for her career.
In the letter to Kylie, Hirsch writes: "Kim's *** tape helped launch her career and would be nothing but positive for you."
But Vivid isn't the only adult entertainment company interested in working with Kylie.
BangYouLater has also written a letter to the 'Keeping Up with the Kardashians' alumni offering $1.8 million as an upfront payment to make her an 'adult actress'.
TMZ reports the company's offer says: "This event will make you even more famous than either Kim K or Paris Hilton... Your scene must be at least 22 minutes in length."
Paris Hilton featured in her own X-rated tape with her former lover Rick Salomon which was released in 2004 and was called '1 Night In Paris'.
Meanwhile, Digital Playground has contacted Kylie to ask her to be their 'Brand Ambassador' as well as a performer.
Kylie is spoilt for choice, but the likelihood of 'King Kylie' (Instagram name) keeping company with a porn company seems unlikely. But you never know, something unexpectedly might get leaked!
(All pics: Kylie Jenner Instagram)
Follow Emirates 24|7 on Google News.