Jessica Simpson dreams of son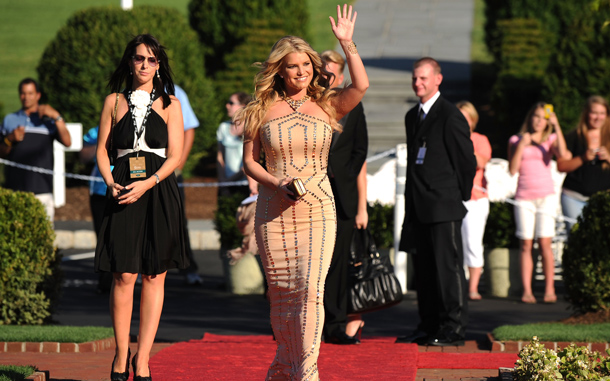 Jessica Simpson dreamt she had a son called Tenacious D.
The broody singer - who is engaged to NFL player Eric Johnson and has spoken of her desire to have kids with him - admitted on her twitter page that she had a dream about having a son who she bizarrely named after the rock band fronted by Jack Black.
She wrote on the micro-blogging website yesterday: "Dreamt that I had a son named Tenacious D... That was a strange one."
The 30-year-old blonde recently denied she is already pregnant but said she was excited about the prospect of starting a family.
She said: "I definitely see myself having a family with Eric, so that's exciting to think about."
Her mother Tina Simpson is also hopeful the couple will follow in the footsteps of her other daughter Ashlee Simpson, who has two-year-old son Bronx with her estranged husband Pete Wentz.
She said: "Obviously I'm looking forward to having more grandkids. Bronx is the love of my life."
Asked if she would prefer boys or girls, she added: "I'll take anything I get. I'm not picky!"
Jessica and Eric got engaged in November but haven't set a date yet.

Follow Emirates 24|7 on Google News.