Kangana on a mission: Talks rape, eve teasing and gender bias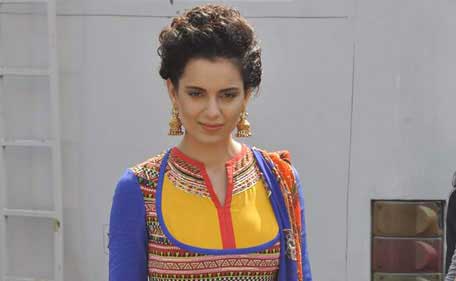 The Bollywood actress Kangana Ranaut is upset at the discrimination in salaries in Bollywood and the way workers are paid in the movie industry.
The 'Queen' actress feels that a lot of people who put in efforts into the making of the movies are never rewarded well.
"The exploitation that takes place in Bollywood is more or less connected to the wages and the salaries that people are to receive.
"Just because a man is low in status, he is paid a meager wage while a person from a well to do background gets a higher wage just for his status," says the actress.
We are surprised by something like this coming from a commercial actress.
"We need a strong change not just in the infrastructure of the film industry, but the nation as well.
"I personally feel that senior citizens should get free medicine and treatments and there are many old age homes which are not in proper condition. The older people are ignored in this country," she says.
Kangana has been promoting her movie 'Queen' where she plays a free bird who goes on her honeymoon alone.
"I am sure that people will not be depressed for an entire month after watching Queen," says the actress who feels that other girls too will relate to the character of Rani that she essays in the film.
The actress has some very strong views about eve teasing. One can recall that a boy had flung acid on her sister Rangoli's face eight years ago.
"Eve teasing keeps happening daily with someone or the other. It begins in your neighbourhood and escalates to unimaginable levels as well. Sometimes the damage is just too high," she opines.
Kangana recalls an incident that took place when she barely moved into her teens.
"I was just 13 or 14 when some boys hit me on my back and ran away. I started crying because I was hurt.
"At this age, children cannot do anything. Their parents have to be understanding. What happens in our society is that when a girl gets teased or even raped they are made to feel responsible for that," says the actress strongly.
More power to her.
Follow Emirates 24|7 on Google News.