Kate Moss embarrassed by best man's speech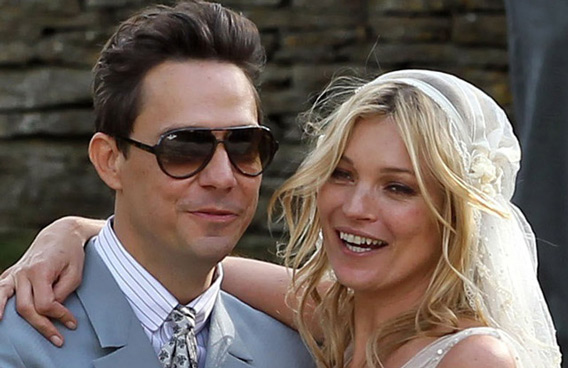 Kate Moss buried her head in her hands in embarrassment at the best man's speech at her wedding on Friday.
The honours were done by her new husband Jamie Hince's Kills bandmate Alison Mosshart, and onlookers claim the 37-year-old model was not impressed by the "rambling" speech, which included a list of ways for Kate to "treat her man".
A source told The Sun newspaper: "It was tumbleweed stuff. Alison got it all wrong. It was a rambling, boring and patronising speech.
"Kate had her head in her hands by the end and people were telling Kate's brother to pull the plug on the microphone."
Following the lavish reception - which was attended by a galaxy of stars, including Sir Paul McCartney, Sadie Frost and her ex-husband Jude Law and went on until 7am on Saturday morning - Kate sent out personalised notes to villagers in the town of Little Faringdon, Oxfordshire, England, to thank them for their "patience" in dealing with all the disruption they incurred due to the nuptials.
Handwritten notes on headed paper said: "Thank you for your patience and understanding, lots of love Kate and Jamie."
They were also treated to bottles of Moet champagne and chocolates.
Local resident Mick Hackett told the Daily Mirror newspaper: "It was a really nice thing for them to do."
The newlyweds are now heading away on their honeymoon, having been lifted out of the Cotswolds estate by a helicopter to a nearby airport.
It is believed they are heading for either a tour of Africa or Thailand for the holiday.
Follow Emirates 24|7 on Google News.