Kourtney Kardashian enjoys birthday in Mexico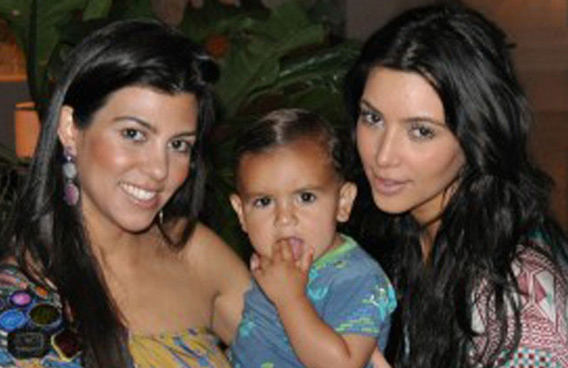 Kourtney Kardashian celebrated her 32nd birthday with a family party in Mexico.
The reality TV star partied at 'Girls Gone Wild' founder Joe Francis' Casa Aramara villa in Punta Mita, Mexico, with her partner Scott Disick, their 17-month-old son Mason, sister Kim and her boyfriend, basketball player Kris Humphries and a host of friends.
Kourtney - who reached the age on April 18 - embraced the host country of her party by donning a sombrero, shaking maracas and dancing with the resident mariachi band.
Kim was also pulled up onstage by Kris for an impromptu dance and the couple got close, sharing a kiss in front of the other revellers.
Kim later retweeted an old post which read: "Dance like the photo isn't being tagged, love like you've never been unfriended & tweet like no 1 is following".
Mason was also doted over at the bash with Kim teaching the tot how to blow out the candles on Kourtney's birthday cake, before they all tucked into generous portions of the chocolate treat.
Kim wrote on her blog: "It's so good to get away and just enjoy quality time with family and friends. Mason gives the funniest faces when a camera comes around! He's just too cute!"
Kourtney appears to be a huge fan of the Casa Aramara villa, having spent her last four birthdays there.
It appears she didn't want to leave either, as upon returning to Los Angeles after six days celebrating last month, she tweeted: "So sad to be home from the most amazing vacation in Mexico with the best friends and family ever."
Follow Emirates 24|7 on Google News.