Lisa Marie Presley sues business manager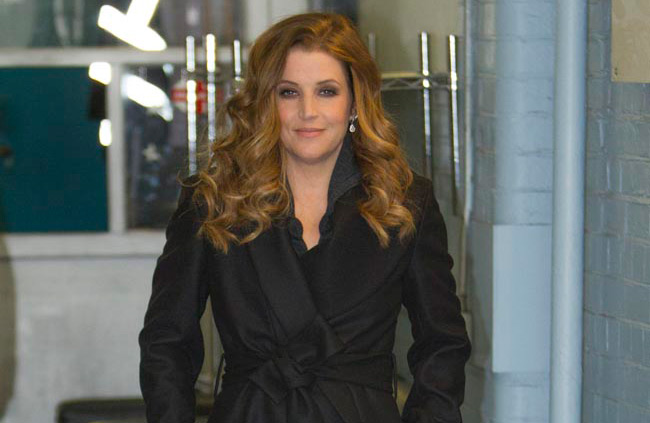 Lisa Marie Presley is suing her business manager for poorly managing her finances after it was revealed she is in $16 million of debt.
The 50-year-old singer - who is the daughter of the late musical icon Elvis Presley - was revealed to be in the shocking amount of debt earlier this month when documents from her ongoing divorce from estranged husband Michael Lockwood were released, and the star is now seeking legal action against her business manager Barry Siegel.
Lisa claims Barry whittled her $100 million fortune down to just $14,000, and in documents obtained by The Blast, she accuses the manager of dissipating her wealth "through his reckless and negligent mismanagement and self serving-ambition."
According to the documents, Lisa had assets worth in excess of $100 million in her Trust, and has alleged that Barry "placed her assets in risky ventures in hopes of attaining his own celebrity in the entertainment industry."
Lisa is said to be suing Barry for breach of trust, negligence and constructive fraud, but the manager has already hit back with a lawsuit of his own, claiming the star has "uncontrollable spending habits".
His attorney told The Blast: "It's clear Lisa Marie is going through a difficult time in her life and looking to blame others instead of taking responsibility for her actions. The 2005 deal she is complaining about now cleared up over $20 million in debts Lisa had incurred and netted her over $40 million cash and a multi-million dollar income stream, most of which she managed to squander in the ensuing years.
"[She has] stopped paying my clients and is now blaming them for her uncontrollable spending habits."
It comes after it was revealed Lisa was in $16.7 million of debt, which was made up of defaulted payments on the mortgage for her $6 million home in the UK, as well as unpaid income tax and almost $50,000 in credit card bills.
Follow Emirates 24|7 on Google News.