Model Katie May dead at 34 after suffering catastrophic stroke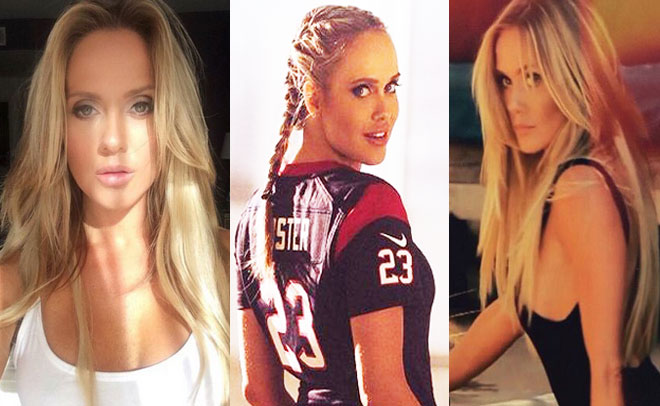 Model Katie May died on Thursday morning died after suffering a stroke Monday, according to multiple media reports.
The 34-year-old single mom was hospitalised Monday when a blockage in her carotid artery caused a stroke, TMZ reports.
She remained in critical condition until she was taken off of life support and died Thursday evening, reports Fox news.
May, who was known for her large social media following, also modeled for magazines including 'Playboy' and 'Sports Illustrated'.
"It is with heavy hearts that we confirm the passing today of Katie May–mother, daughter, sister, friend, businesswoman, model and social media star–after suffering a catastrophic stroke caused by a blocked carotid artery on Monday," May's family announced in a statement.
"Known as 'MsKatieMay' on the Internet and the 'Queen of Snapchat,' she leaves behind millions of fans and followers, and a heartbroken family. We respectfully ask for privacy in this difficult time."
The social media sensation is survived by her 7-year-old daughter, and family members have started a GoFundMe page to try and raise $100,000 to support the child.
The page has raised just over $8,700 so far with donations.
TMZ was first to report the story.
Follow Emirates 24|7 on Google News.