Preity Zinta clean bowled over IPL players match fixing reports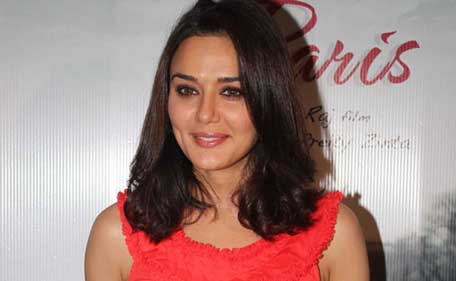 Bollywood actress Preity Zinta has been furiously tweeting all of Wednesday morning denying that she told BCCI officials that players from her IPL team were linked to 'suspicious activity.'
A handful of Indian press have suggested that Ms Zinta met with BCCI officials earlier this month to discuss her suspicions that some payers from King XI Punjab, which she co-owns, have been involved in throwing matches.
On Twitter, the 40-year-old actress said that she did meet BCCI but that the conversation was misreported:
In a series of tweets, Preity Zinta has described the media reports as "inaccurate, extremely irresponsible and malicious" and says she is "shocked."
"Stop spreading rubbish without verification" read one tweet.
The co-owners of Kings XI Punjab include industrialist Ness Wadia, Preity Zinta's former boyfriend.
In a Facebook posts Preity writes:
Dear All,
This piece of article is completely false, libel per say, inaccurate and an irresponsible piece of journalism.
I really would like to know who these sources are in this story ?
I am very proud to be part of KXIP👍We have the best team & support staff & under No circumstance will I tolerate slander towards me or my team, specially when it comes to our Integrity.
I will sincerely appreciate it, if responsible media do not try to damage our reputation & business by fueling this false article.
Thank you,
Preity.
Follow Emirates 24|7 on Google News.