Rihanna thought Russell Brand was an 'idiot'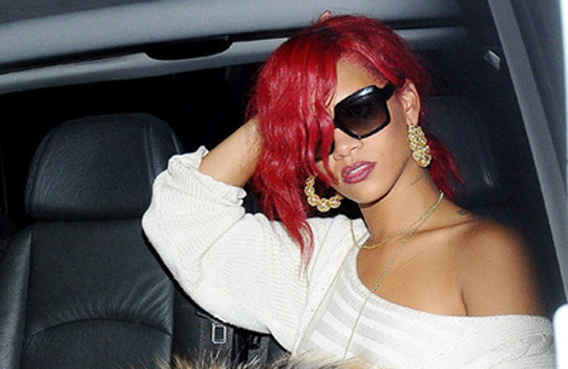 Rihanna thought Russell Brand was an "idiot" when she first met him.
The 'California King Bed' singer - whose close friend Katy Perry is married to the British comedian - did not like him when they first met because she was ill and didn't think he was "funny".
She said: "I first met him when he was interviewing me on TV. I was sick and it was the worst interview I've ever done. I was throwing up in a bucket and a doctor gave me a shot in my butt. Nothing was funny to me. I thought it was the most stupid f*** interview I ever did in my f*** life.
"Why am I talking to this idiot? He made me want to throw up again."
However, the 23-year-old beauty changed her mind about Russell when she met him the second time, admitting she was probably "a complete bitch".
She told Australia's Cleo magazine: "We did another interview on MTV and I realised he was funny. I was probably a complete bitch, but only months afterwards did I get it."
Despite being close friends with 'Firework' hitmaker Katy, Rihanna was not able to go to India to her wedding to Russell in October last year, something she has previously confessed regret about.
She said: "I will never ever forgive myself for that, it was a crazy time, it was a crazy week, I'm switching management. There was no phone service in India and very little-to-no internet service, so it would have been a little irresponsible of me. I'm sad that I missed it."
Follow Emirates 24|7 on Google News.