'Roar' at Dubai Airshow with Katy Perry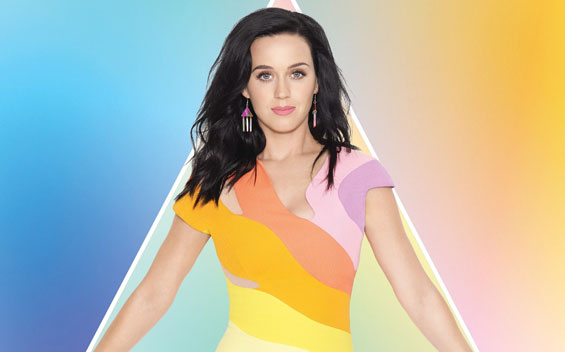 Katy Perry will headline this year's Dubai Airshow gala dinner, with organisers also marking the launch of its 'MusicDxb' concept with free pop-up concerts at the airport by Britain's Got Talent finalists Jack Pack.
Perry's exclusive invite-only performance is scheduled for November 10, to be hosted jointly by Dubai Airports, Emirates airline and Dubai Duty Free.
Her set will include her monster hits such as 'Firework', 'I Kissed a Girl' and 'Roar'.
However, those who are scheduled to travel through Dubai Airports on November 11 will be in for a special treat with two free concerts by UK's new swing kings, Jack Pack.
The pop-up concerts will be part of Dubai Airports' new MusicDXB concept, which aims to connect with its passengers through music.
"The concept of MusicDxb is rooted in the idea to connect the brand with its ideology of connecting the world; this resonates through the universal love for music," Lorne Riley, Director of Communications, Dubai Airports, told Emirates 24|7.
"We want to connect with our 79 million multicultural audience by showcasing talent representing difference cultures of the world. While the programme has yet to be designed, the idea is to provide a platform for international and local up and coming musical talent and showcase it to a broad range audience that travels through our airports," he said.
"We will start with Dubai International and later down the road, also look at Al Maktoum International to host future performances."
"Much like Dubai International, music connects people from all walks of life, all ages and all cultures around the globe. We believe the two will work together in absolute harmony to engage and delight our customers in the airport and across our social media platforms," Dubai Airports' CEO Paul Griffiths said in a press statement.
"We are thrilled to launch the programme with such high profile superstars, but our goal is to also put the spotlight on up-and-coming talent from Dubai, the UAE and around the globe who have proven their passion and ability to entertain our growing fan base on the world's largest stage."
The exact venue for Jack Pack's performances is yet to be determined.
"The venues are yet to be determined, and we are working with Done Events to figure out the best locations within the airport currently, so it is too soon to confirm whether the concerts will be hosted in the meet and greet areas or would only be open to ticketed passengers. All we know is that it will be held indoors in a high visibility zone," said Riley.
Those not travelling through Dubai International on the day can catch their performances on a live stream through Dubai Airports' social media channels.
Meanwhile, those who bag an invite for the Dubai Airshow gala dinner can also catch Jack Pack's warm-up act to Perry's headlining act.
As part of the celebration of the launch of MusicDXB, Dubai Airports will be giving away trips and tickets to the Dubai Airshow Gala dinner via the Dubai International Facebook page in a contest that kicks off on September 16, 2015.
In the past, Dubai Airshow crowds have been entertained by Stevie Wonder, Rod Stewart, Diana Ross, Michael Bolton, Tom Jones, and George Benson among others.
Dubai International has also hosted other pop-up events including an impromptu airport concert featuring Kelly Rowland.
Follow Emirates 24|7 on Google News.