Thinking of Dubai again? Ayyan Ali cannot leave Pakistan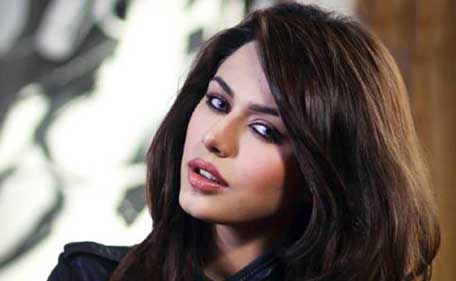 Jailed Pakistani supermodel Ayyan Ali is free after four months from the high-security Adiala jail in Rawalpindi.
Ayyan was the focus of intense Pakistani media attention since she was caught on March 14 allegedly trying to fly out to Dubai with $506,800 tucked into her luggage.
If the Dubai-born model was hoping to come to the emirates immediately after release, than that's not possible.
Ayyan cannot travel abroad. The custom officials have seized her passport.
(Twitter/AyyanWorld)
At present, her passport is in the custody of special court of customs, excise and taxation.
During the hearing the model had given an undertaking that she would not leave the country if she was granted bail.
However, Ayyan can file an application seeking court's permission to visit abroad for specific reasons.
It has emmerged on Wednesday that the model's name has not been placed in the Exit Control List (ECL).
According to Dawn, she was booked under various offences related to currency smuggling and had to furnish two surety bonds of Rs500,000 each to the jail authorities for her release.
Several rumours and stories were spun out during the four months period she spent in the jail. But it was not clearly known whether she owned the money or was trying to smuggle it on the behalf of someone else.
Ali mostly remained tight-lipped during court hearings but her lawyer insisted that she didn't want to take money outside Pakistan.
But finally the model opened up and declared the whole case as a conspiracy against her and her career.
Declaring her innocence on social media she wrote:
"Everything that happened was a conspiracy against me and my career! But there is no one stronger then ALLAH if ur innocent nothing can harm u."

She insisted her innocence in a series of tweets, "ALLAH gives his hardest battles to his strongest soldiers ... Good afternoon thank you #AyyanSupporters."
"Thanks to all of you who prayed for me & my Lawyers specially Sardar Latif Khosa Sr ASC (Senior Advocate Supreme Court) ALLAH bless you all."
"First of all m thankful to Almighty ALLAH,My lovely Pakistan & my fans from all around the world for always loving, praying & supporting me."
Follow Emirates 24|7 on Google News.