What not to eat on your first date, by Katie Holmes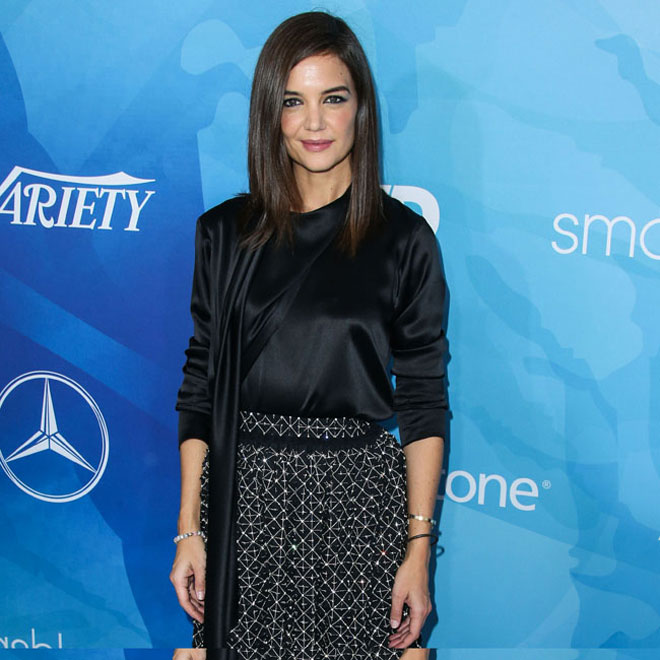 Katie Holmes' "older and wiser" sisters advised her not to order spaghetti on her first date with a guy.
The 37-year-old actress - who was married to Tom Cruise for six years - has recalled her three older sisters advised her against any messy food during her first ever romantic meal with a guy, when she was around 14 or 15, to avoid an awkward encounter.
She said: "My older and wiser sisters told me not to order spaghetti.
"They said that would be embarrassing because noodles could fly all over the place."
The 'Giver' star also remembers her siblings giving her a makeover and filming the moment she got ready for her dinner date.
She added to Britain's HELLO! magazine: "I was a freshman in high school and I went to homecoming. My sisters videotaped me getting ready - the transformation from the real me to the glammed-up whatever they did to me. We went out to dinner."
The raven-haired beauty - who has nine-year-old daughter Suri with Tom - keeps in contact regularly with her sisters but admits she texts her family a lot more than calls nowadays.
She said: "I used to call all the time. Now I may text them more to keep in touch."
Follow Emirates 24|7 on Google News.