Zac Efron 'still not over Vanessa'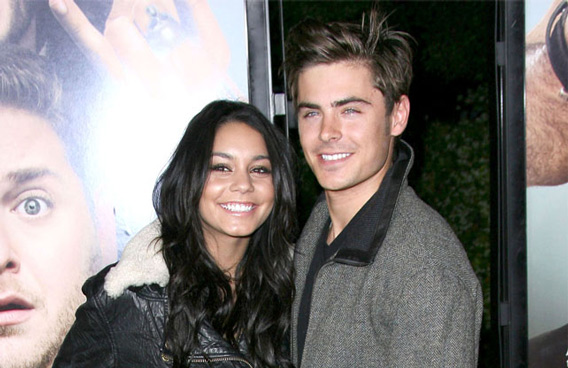 Zac Efron is "still not over" ex-girlfriend Vanessa Hudgens.
The 'Charlie St. Cloud' actor - who split from his 'High School Musical' co-star in December after dating for five years - is reportedly desperate to get the brunette beauty back, as seeing her with new love Josh Hutcherson is "driving him crazy".
A friend of the star said: "Zac is still not over Vanessa. His heart is broken and he can't get over her. He may seem happy on the outside, but inside he is hurting.
"He regrets ever ending his relationship with Vanessa. And seeing Vanessa with Josh Hutcherson just drives him crazy. He wants Vanessa back!"
Despite Zac being pictured frolicking on a beach with 'High School Musical' co-star Ashley Tisdale - who is also Vanessa's best friend - over the weekend, it was said to be a desperate attempt to get his ex-girlfriend's attention.
The source added to HollywoodLife.com: "Maybe his public flirting with Ashley Tisdale is his way of trying to get Vanessa's attention. It's odd because Zac and Ashley are really good friends. They certainly look like they are more than just friends in the photos of them on the beach."
However, Ashley was quick to confirm she sees Zac as more of a brother than a potential love interest.
She tweeted: "So happy zacary made it to my party!!! He's my brother/best friend!!!"
Follow Emirates 24|7 on Google News.