Expo 2020 Dubai invites online registration on Innovation Challenge Programme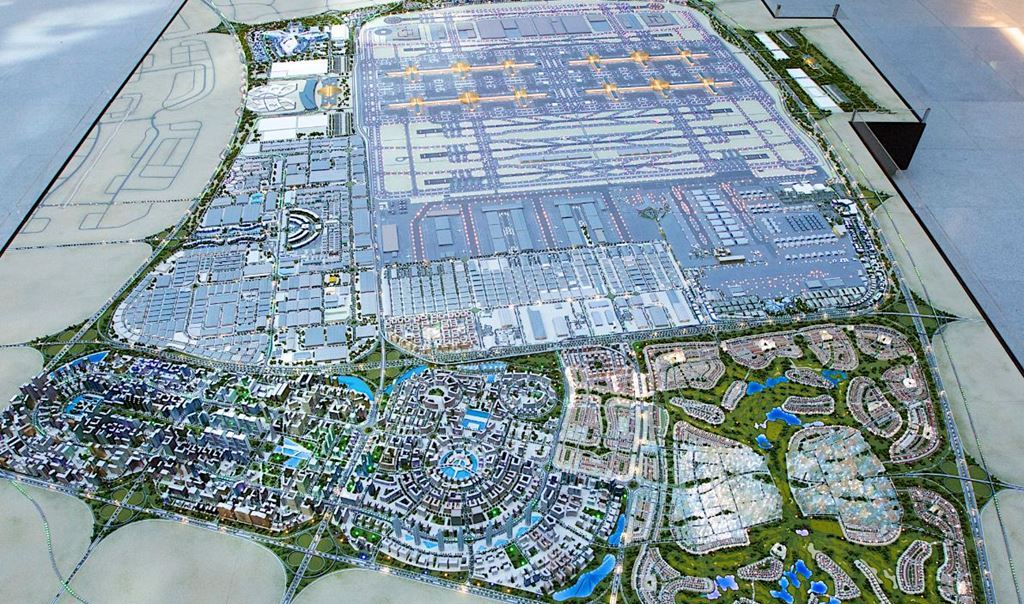 Expo 2020 Dubai's Expo Live programme's Innovation Challenge Programme (ICP) is urging those who have creative ideas to fix the world or approaches to one of society's most pressing problems to sign up to the first round of the challenge on (https://www.expo2020dubai.ae/expo-live/challenge).
The new initiative by Expo 2020 Dubai's Expo Live programme will unleash the power of the UAE's collective genius by offering all nationals and residents the opportunity to bring to life their innovative ideas.
You could be a stay-at-home parent, a working parent, a community leader, a student, a businessperson or an expert in your field. If you have an idea that could solve a challenge the UAE is currently facing, we want to hear about it, said a press release published by Dubai Government Media Office.
The Innovation Challenge Programme (ICP) aims to engage the UAE general public and demonstrate what Expo 2020's theme Connecting Minds, Creating the Future looks and feels like by opening up opportunities for all.
The programme follows the successful launches of Expo Live's Innovation Impact Grant Programme – which now has 45 grant recipients from 30 countries – and the University Innovation Programme, open to all university students in the UAE.
Each round of the ICP will have a theme based on a challenge the UAE is currently facing. The most creative, unique and impactful ideas will be shortlisted, with candidates invited to workshops and to potentially pitch their idea to a panel of judges.
Those with winning ideas will receive a prize and could also receive funding of up to AED 25,000 to get their idea off the ground.
Yousuf Caires, Vice President, Expo Live, Expo 2020 Dubai, said: "The goal of Expo Live is to connect minds for a purpose – to unleash our collective ingenuity to address big problems that face us all, and to do so in a way that leaves a lasting impact for the UAE and beyond.
"Through the Innovation Challenge Programme we want to demonstrate what connecting minds looks and feels like and to empower and enable people to tackle the problems that matter to them.
"We believe that innovation can come from anywhere, to everyone. Ingenuity is a common trait in all of us. Yet sometimes an incentive is needed to awaken our creativity and innovativeness. We hope the Innovation Challenge Programme will be this extra stimulus and cultivate an innovative mind-set and spirit in the UAE."
Expo 2020 Dubai's Expo Live programme has an allocation of USD 100 million to back projects that offer creative solutions to pressing challenges that impact people's lives, or help preserve the world – or both. Organisers are looking for projects that would not reach their full potential without its support.
The Innovation Challenge Programme will complement two existing programmes of Expo Live: the Innovation Impact Grant Programme that funds solutions from around the world focusing on entrepreneurs and start-ups; and the University Innovation Programme, launched last month, that helps university students in the UAE turn their ideas into reality.
Yousuf Caires added: "We see innovation as the relentless commitment to solving a problem worth solving for humankind. We are convinced that so much more can be achieved by bringing minds together and through enabling meaningful conversations.
"We are counting on ordinary people to achieve extraordinary things."
World Expos, which trace their origins back to the 1851 Great Exhibition in London, have always celebrated the latest in innovation and technology, from the x-ray machine to television and the Eiffel Tower.
Expo Live aims to stimulate innovation that has a social benefit by supporting projects with funding, business guidance and promotion. Successful applicants will also have the chance to showcase their work to many millions of visitors to Expo 2020 Dubai.
Follow Emirates 24|7 on Google News.