India may use air force against Maoists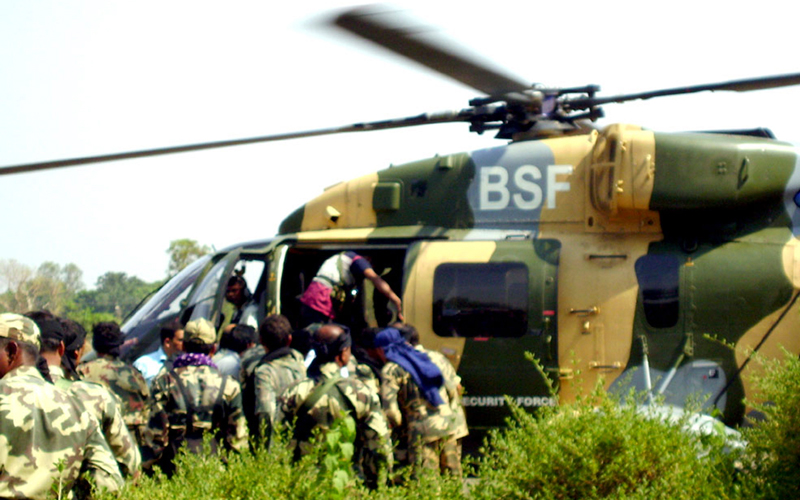 India's home minister said on Wednesday he had no intention of deploying the army in the wake of a Maoist massacre of 76 police, but that the use of the air force might be reviewed.
"There is no proposal to use the army," P Chidamabram told reporters in Jagdalpur in the central state of Chhattisgarh where he attended a sombre memorial ceremony for those killed in Tuesday's jungle ambush.
The death toll from the attack was the highest inflicted by the Maoist rebels in their decades-long struggle against India's regional and central governments.
Amid opposition calls for a "fight t the finish," Chidambaram cautioned against any "knee-jerk reaction" and said his government still believed that state police backed by federal paramilitary forces were sufficient to counter the Maoist threat.
"This will be a long, drawn-out struggle. It will take two to three years but we must hold our nerve and remain on course," he said.
"At present there is no mandate to use the air force or any aircraft, but if necessary we will have to revisit the mandate and make some changes," he added.
The government has repeatedly rejected suggestions that the Maoists can only be defeated militarily.
"If this is war, and I wish to say that we have never used that word, it is a war that has been thrust upon the state," Chidambaram said.
Follow Emirates 24|7 on Google News.