Indonesia police fire tear gas, clash with protesters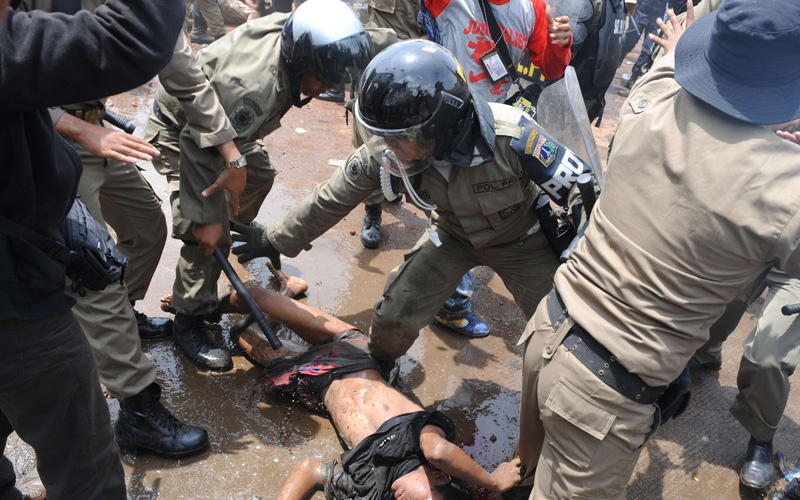 A protest over a historic tomb on government land in the Indonesian capital has turned bloody, with nearly 30 people wounded in running clashes between riot police and hundreds of demonstrators armed with machetes and sticks.
Officials say some 2,000 civil service officers and 600 police used tear gas, water cannons and batons to beat back protesters near the countryÕs main seaport of Tanjung Priok in northern Jakarta.
The protesters believed city officials were trying to remove the tomb of an Arab cleric who helped spread Islam in North Jakarta in the 18th century.
Jakarta police spokesman Col. Boy Rafli Amar says local media reported that two people were killed in Monday's clashes were wrong.
A city spokesman says 29 were wounded.
Follow Emirates 24|7 on Google News.