Israel-US diplomatic crisis deepens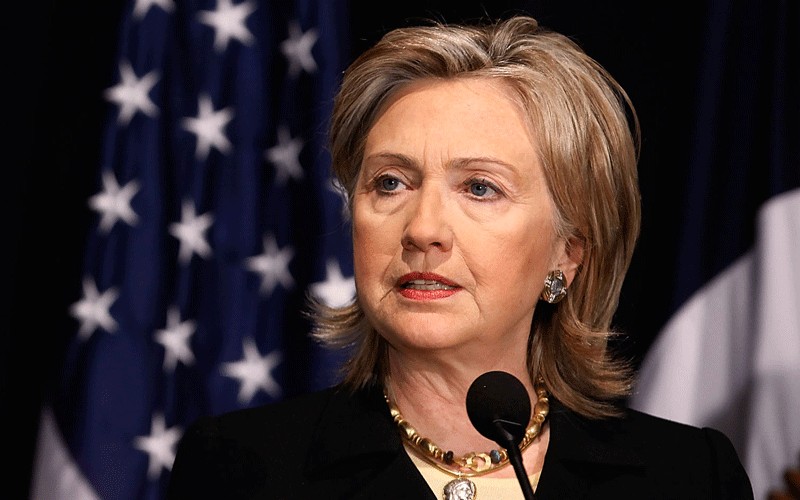 Prime Minister Benjamin Netanyahu on Monday rejected any curbs on Jewish settlement in and around Jerusalem (in Occupied Palestine), defying Washington in Israel's deepening crisis with US President Barack Obama's administration.
"For the past 40 years, no Israeli government ever limited construction in the neighborhoods of Jerusalem," he said in a speech in parliament, citing areas in the West Bank that Israel captured in 1967 and unilaterally annexed to the city.
The United States condemned Israel's plan to build 1,600 new homes for Jews in Ramat Shlomo, a religious settlement within the Israeli-designated borders of Jerusalem, whose future status is at the heart of the Middle East conflict.
Israel's announcement of the project during a visit last week by US Vice President Joe Biden embarrassed the White House. US Secretary of State Hillary Clinton, in unusually blunt remarks, called it an insult.
The Palestinians, who had just agreed to begin indirect peace talks under US mediation, have said they will not go ahead unless the plan is scrapped.
Israeli media said Clinton last week demanded a reversal of the decision to build in Ramat Shlomo. Netanyahu's comments appeared to signal to Washington that he believed he had political backing at home to withstand US pressure.
Israel has said construction at the site will not begin for several years.
The US criticism of Israel prompted a backlash on Monday from US lawmakers and pro-Israel lobby groups who urged the Obama administration to tone down its rhetoric.
"If we want the Israeli government to act in a way that would be more in keeping with our objectives ... it doesn't help them to have public disparagement by the secretary of state," Senator John McCain, the 2008 Republican presidential nominee, said on the floor of the US Senate.
Clinton called Netanyahu on Friday to convey unspecified demands about the Ramat Shlomo housing project as well as about demonstrating commitment to US-mediated indirect peace talks, the State Department said, without elaborating.
US officials said they were still waiting for Israel's formal response.
US Middle East envoy George Mitchell, who had planned to leave Washington on Monday for discussions with Israeli and Palestinian leaders on getting the talks under way, put off his departure, two US officials said.
They said Mitchell now aimed to leave on Tuesday but that was up in the air and he might go straight to Moscow for talks among the quartet of Middle East peace mediators: the European Union, Russia, the United States and the United Nations.
MORATORIUM
Netanyahu, who heads a coalition that includes pro-settler parties, including his own, said there was nearly total consensus in Israel that annexed areas of Jerusalem would be part of the Jewish state in any future peace deal.
The Israeli prime minister imposed a 10-month moratorium on new housing starts in West Bank settlements in November, but excluded Jerusalem. The Obama administration, which had earlier pressed for a complete freeze, welcomed the move at the time, but the Palestinians deemed it inadequate.
On Sunday, Netanyahu tried to play down what his envoy to Washington was reported to have described as a "crisis of historic proportions," voicing regret at a Cabinet meeting for the timing of the Ramat Shlomo announcement.
The rift with Washington has raised concern in Israel that security cooperation with the United States in confronting a potentially nuclear-armed Iran might be harmed.
In the West Bank city of Ramallah, Nabil Abu Rdainah, an aide to Palestinian President Mahmoud Abbas, pledged again not to return to peace talks until settlement was halted.
Israeli troops wounded at least seven Palestinians at a checkpoint north of Ramallah during a rock-throwing protest against the Ramat Shlomo project and Israel's consecration of an ancient synagogue in the Jewish Quarter of Jerusalem's Old City, a tinderbox site in the conflict.
Palestinians said the soldiers had fired live rounds but the Israeli military denied that, saying crowd-dispersal measures had been employed.
In a sign the Obama administration may be trying to appear more even-handed, State Department spokesman P.J.. Crowley said Washington was "deeply disturbed" by unspecified Palestinian comments about Israel's consecration of the synagogue.
"We call upon Palestinian officials to put an end to such incitement," Crowley told reporters in Washington.
Tensions between Palestinians and Israel, which has occupied the West Bank since 1967, have escalated in recent weeks following an Israeli government decision to include West Bank religious sites in a Jewish national heritage plan.
Citing biblical and historical links, Israel sees all of Jerusalem as its capital, a claim not recognized internationally. The Palestinians want East Jerusalem to be the capital of a future state in the West Bank and Gaza Strip.
Some 500,000 Jews live in the West Bank and East Jerusalem, and about 2.5 million Palestinians.
Follow Emirates 24|7 on Google News.