Dior fires "odious" Galliano over racist slurs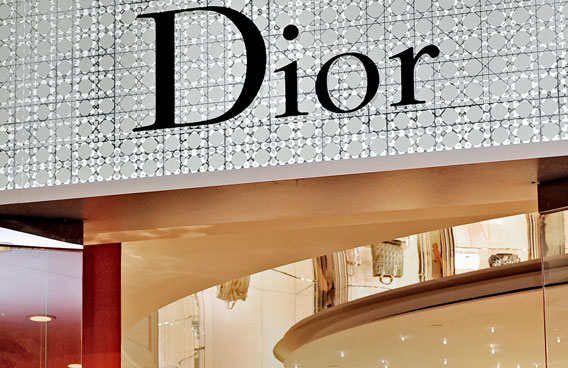 French fashion house Christian Dior fired its star designer John Galliano on Tuesday after an online video clip spread around the world showing him hurling anti-Semitic abuse at people in a Paris bar.
Chief Executive Sidney Toledano said the "odious nature" of Galliano's behaviour on the video led Dior to relieve him of his duties after 15 years as the label's chief designer and just three days before Dior's catwalk show at Paris Fashion Week.
"I very firmly condemn what was said by John Galliano, which totally contradicts the values which have always been defended by Christian Dior," Toledano said in a statement.
The sequence of events surrounding Galliano's departure included an almost Dior-free Academy Awards ceremony on Sunday and prompted Oscar-winning actress Natalie Portman - who has a deal to promote Dior perfume - to voice her disgust with the British designer.
Police were called to a bar in Paris's hip Marais district where they found an inebriated Galliano delivering a torrent of abuse to a couple. The couple complained that Galliano had hurled racist and anti-Semitic comments at them, an offence under French law.
A person close to Galliano, who spoke to him by telephone on Tuesday, said he had been struggling to cope for some time with the pressures of his life under the spotlight.
"He knows he's a dead man. It is horribly violent and tragic. I am very pessimistic about his future," she said.
SHOCKED AND DISGUSTED
Dior suspended Galliano on Friday after which a fresh complaint was filed over an incident in October. The video surfaced on Monday on the website of Britain's Sun tabloid.
Portman, who is Jewish, said she was "deeply shocked and disgusted" at the video clip and wanted nothing more to do with Galliano.
"In light of this video, and as an individual who is proud to be Jewish, I will not be associated with Mr Galliano in any way," the "Black Swan" actress said in a statement.
Galliano's lawyer Stephane Zerbib has denied the charges.
Donatella Versace said in Milan there was no justification for the insults but she doubted Galliano had meant to be racist.
Giorgio Armani told fashion reporters the episode must have been due to "a moment of weakness." "You can't expect exemplary behaviour from an eccentric man like him," he added.
The person close to Galliano, a fashion expert who asked not to be named, said he has struggled with having to constantly outperform.
"The truth is that the lid has been removed. Dior had kept him inside this closed pressure cooker and he was trying to survive. Dior wanted people to believe that everything was fine but he was not alright," she said.
Paris prosecutors are to decide by the end of the week whether Galliano should face trial.
CONSEQUENCES
It was not clear whether Dior's show would go ahead, although a Sunday show of Galliano's own label will still run.
Dior is the leading fashion name at LVMH, the world's biggest luxury group led by billionaire Bernard Arnault.
Galliano, who worked at Givenchy before joining Dior in 1996, was named British designer of the year four times.
"It's sad. That's the only thing I can say. He's an artist and it's sad for me," said Portuguese designer Fatima Lopes.
Fashion critics said Dior may have had concerns about Galliano for some time. "He was all about excesses but such extremes no longer really corresponded to today's zeitgeist," said Anne-Sophie von Claer of French daily Le Figaro.
His boots may be hard to fill but names began to circulate such as Riccardo Tisci at Givenchy, a Dior sister brand at LVMH, and Haider Ackermann, who already has his own label.
Follow Emirates 24|7 on Google News.