UAE retailers asked to be socially responsible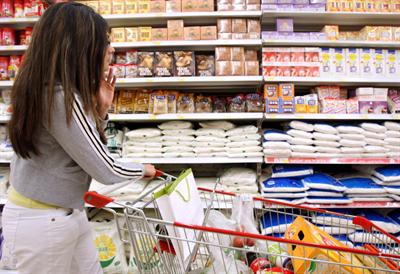 Sultan Bin Saeed Al Mansoori, UAE Minister of Economy, on Sunday discussed with representatives of the leading retail outlets in the country measures to strengthen market stability.
Al Mansoori lauded the cooperation and efforts of retail outlets in supporting the ministry's strategy as well as the recommendations of the Supreme Committee for Consumer Protection in reducing the price of essential commodities. He said the Ministry of Economy is committed to strengthen the framework for communication and dialogue with all retail outlets in the UAE.
Al Mansoori said the retail outlets have demonstrated during Ramadan that they have the resolve and commitment to reduce prices of essential goods in addition to launching marketing initiatives that contributed to enhancing the purchasing power of customers.
The minister discussed key challenges faced by the retail sector, and urged the key players to uphold their social responsibility by launching practical initiatives to reduce prices and support market stability.
He noted that the initiatives launched by the retail outlets in the UAE in coordination with the ministry, is an ideal model that generated a positive impact on the performance of consumer markets and received wide attention from Gulf countries.
The minister reiterated the importance of coordination between the ministry, the government, the retail outlets and consumers to be prepared for any variables that may affect customer prices and market stability. He called for close monitoring of international prices of consumer goods, and underscored the importance of an electronic system for goods monitoring, which was launched by the ministry recently.
Follow Emirates 24|7 on Google News.