31% of Abu Dhabi students are obese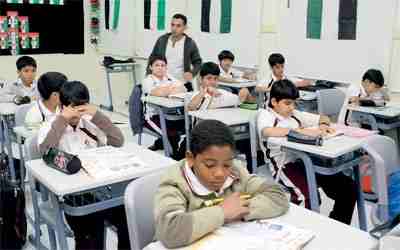 Nearly 31 per cent of Abu Dhabi school students are obese while 28 per cent are suffering from anaemia and 64 per cent have bad teeth and other mouth diseases, according to a medical survey published on Monday.
The survey conducted for the Abu Dhabi Education Council covered overt 27,000 students in primary and preparatory classes and is intended to identify health hazards afflicting schools in the emirate as part of medical programmes to be launched by the council to tackle those problems.
The survey also found that nearly 2.2 per cent of the students covered are suffering from diabetes while seven per cent have hearing problems and about four per cent have weak eye sight.
"Research has shown that healthy students perform better in class…that is why we are embarking on this programme," said Mughber AlKhaili, director of the Council, which oversees hundreds of public and private schools in the emirate of nearly two million people.
Follow Emirates 24|7 on Google News.